Specials
Love Is In The Hair!
This month at Accentrix's we have plenty of specials to fill your heart!
Take advantage of our awesome Valentine's Day package, including a wash & style, airbrush makeup, gel polish manicure, and pedicure, all for $100! Pamper yourself or someone you love! Call 330-829-0922 to purchase this package before Valentine's Day.
All of our Ultimate Face lipsticks are 15% off this month. Kisses to a great lipstick line!
Our new Tea Tree Color Care line is 20% off this month. Keep your color vibrant and your hair super soft with these awesome new products. 
Finally, we are offering a chocolate-covered strawberry facial this month! Our Eminence skincare products feel and smell amazing, and they're proven to work!
New Facial Line! - Eminence
---
We are happy to announce we now use Eminence Organic Skin Care in our facial rooms. Ask your stylist about all our new take-home products, and check under the "New Products" heading for more information!
Gift Cards Available!
Treat your gift cards like cash, they can be used for any salon or spa service! 
Gift cards are valid until 1 year after their purchase date.
New Products
INVISIBLEWEAR
Introducing Paul Mitchell's new Invisiblewear line! It's perfect for that a tousled, voluminous style and accentuates your natural look. Try out the shampoo, conditioner, or any of the styling products. Invisiblewear is all about effortless beauty, and we can all appreciate that!

NEURO
Paul Mitchell Neuro Liquid Line is build to take the heat! All the products are heat-activated to protect against daily styling and smoothing. They're also humidity resistant to keep you looking great no matter the weather! There are a range of styling products as well as a shampoo and conditioner, and they pair amazingly well with our Neuro styling tools.
EMINENCE
Eminence is an award-winning organic skin care line. Their products are proven effective time and time again, and we have an extensive take home selection for you to see the results yourself. We are happy to offer personalized facials in our treatment room. Come see for yourself why we're already in love with these products!
Paul Mitchell Tools
Blow Dryers
Paul Mitchell has changed their dryers. The old black dryer has been replaced with the new express ion dry+, This dryer creates natural emissions of negative ions and far infrared heat, resulting in hydrated and noticeably shiny hair. Has 5 temperatures and 5 speeds, plus cold shot button. Has styling nozzle and diffuser. The Neuro Dry- this premium smart-sense microchip regulates the world's first "clean filter" to ensure peak performance. Reduces frizz and adds shine, 4 heat settings and cool shot button, also has styling nozzle and diffuser. The silver dryer is now the express ion dry turbolight- very powerful but light weight. 3 temperatures and 2 speeds, has new Express Ion Complex Nano Pearls in barrel adds an extra dose of conditioning technology.
Curling Irons
This one inch round curling iron smoothes as it curls. It's great you don't have to straighten your hair before you add body! Also great for anyone out there who has not mastered the flat iron, you can get the flat ironed look with a curling iron. We also have the xsmall and xlarge. Three sizes for all your styling needs.
Flat Irons
Express Smooth +- Digital Contol, heats 410 in 60 seconds, and ceramic plates with beveled edges for styling versatility! Plus now a one hour shut off, never have to worry if you left iron on.
Neuro Smooth-450 in 30 seconds, IsoTherm titanium plates. Auto shut off, cushioned plates with beveled edges, and checks heat 50 times per second. So your iron always stays hot Neuro Style-450 in 30 seconds, 1" IsoTherm titanium plates, cushioned plate and beveled edges, auto shut off. Smart Sense microchip for lightning fast heat recovery.
Neuro Tools
Neuro Tools are meticulously crafted to ensure optimal performance,get the results you want everytime. Create vision, powered by cutting edge technology: thats intelligent styling.

BENEFITS
The ultra-sensitive SmartSense microchip monitors temperature 50 times per second, ensuring perfect, even heat.
BONUS
Backed by a 2-year warranty. Neuro Cell- SmartSense microheater quickly heats rollers to set temperature and keeps them hot while styling.
Neuro Style-450 in 30 seconds, 1" IsoTherm titanium plates, cushioned plate and beveled edges, auto shut off. Smart Sense microchip for lightning fast heat recovery.
Neuro Smooth-Premium IsoTherm titanium plates deliver perfect smoothing, flips and waves, gliding through hair in one easy pass in flat irons!
Nuero Unclipped Rod, Cone, and Small Styling Cone-Creates beach waves quickly, thanks to high-performance titanium and a clipless design.
Neuro Dry-Tourmaline ions dry hair quickly and gently while reducing frizz. SmartSense filter maximizes the life of your tool. Also in dryer section!
---
All Paul Mitchell Tools are guaranteed for one year from the purchased date - as long as you follow the manufactures instructions. All Paul Mitchell Tools are ceramic and have ions to help keep you hair as healthy as possible.
All Neuro tools have a two year warranty and you must register your tool.
Paul Mitchell has a new return policy: all electrical items have a one year return policy and all non electrical have a 90 day warranty. There are no cash refunds. If you buy a product and use it once and don't like it you can return it and try a new product.
Other Accentrix's Specials
Tea Tree Lavender Mint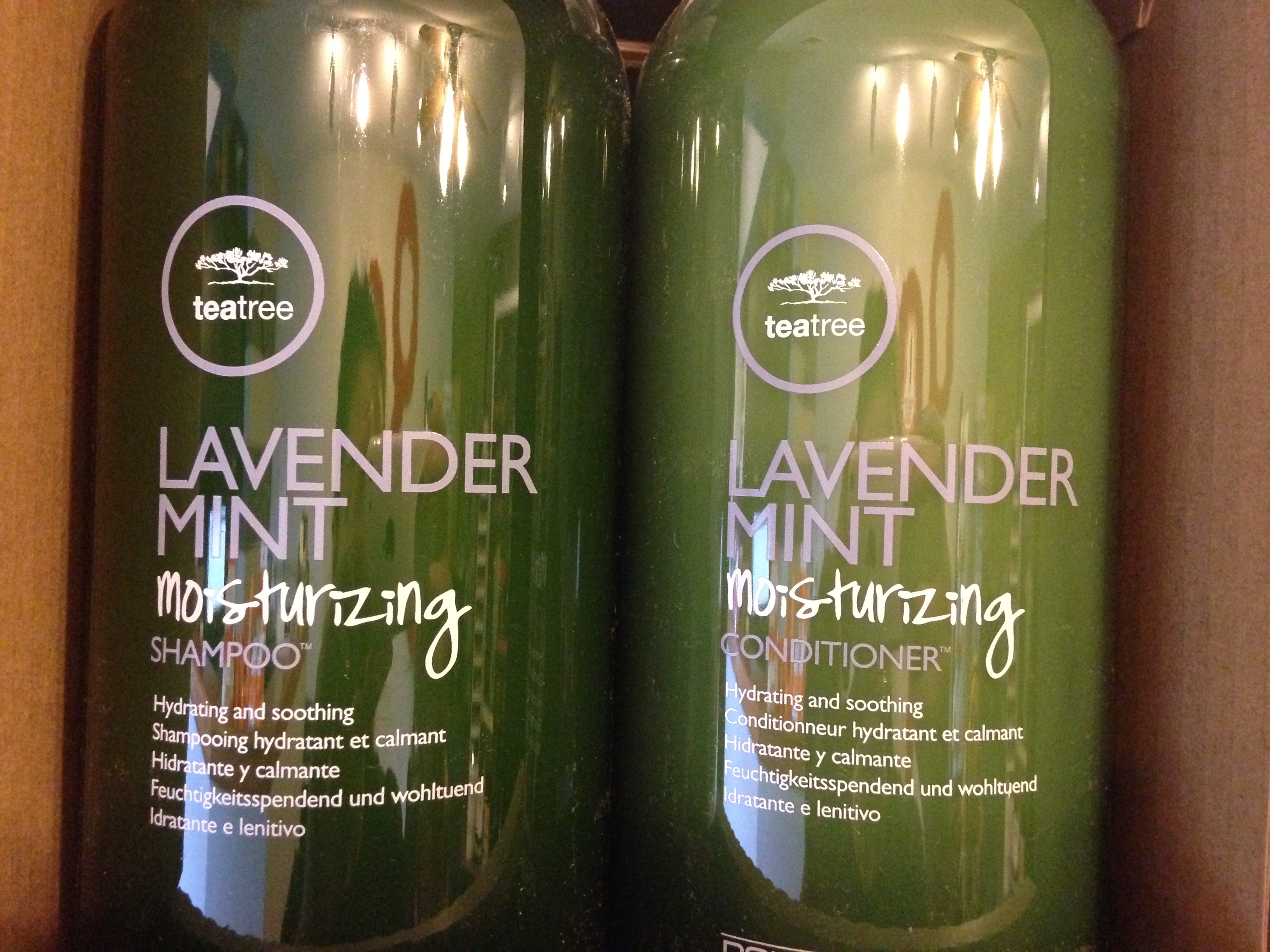 Shampoo-Ideal for coarse, unruly, and moisture starved hair. This rich hydrating shampoo helps improve strength and shine. Conditioner-Ideal for dry, coarse and unruly hair. This rich conditioner soothes, snarls, and quenches moisture starved locks while helping to improve manageability and thwart split ends.
Tea Tree Lemon Sage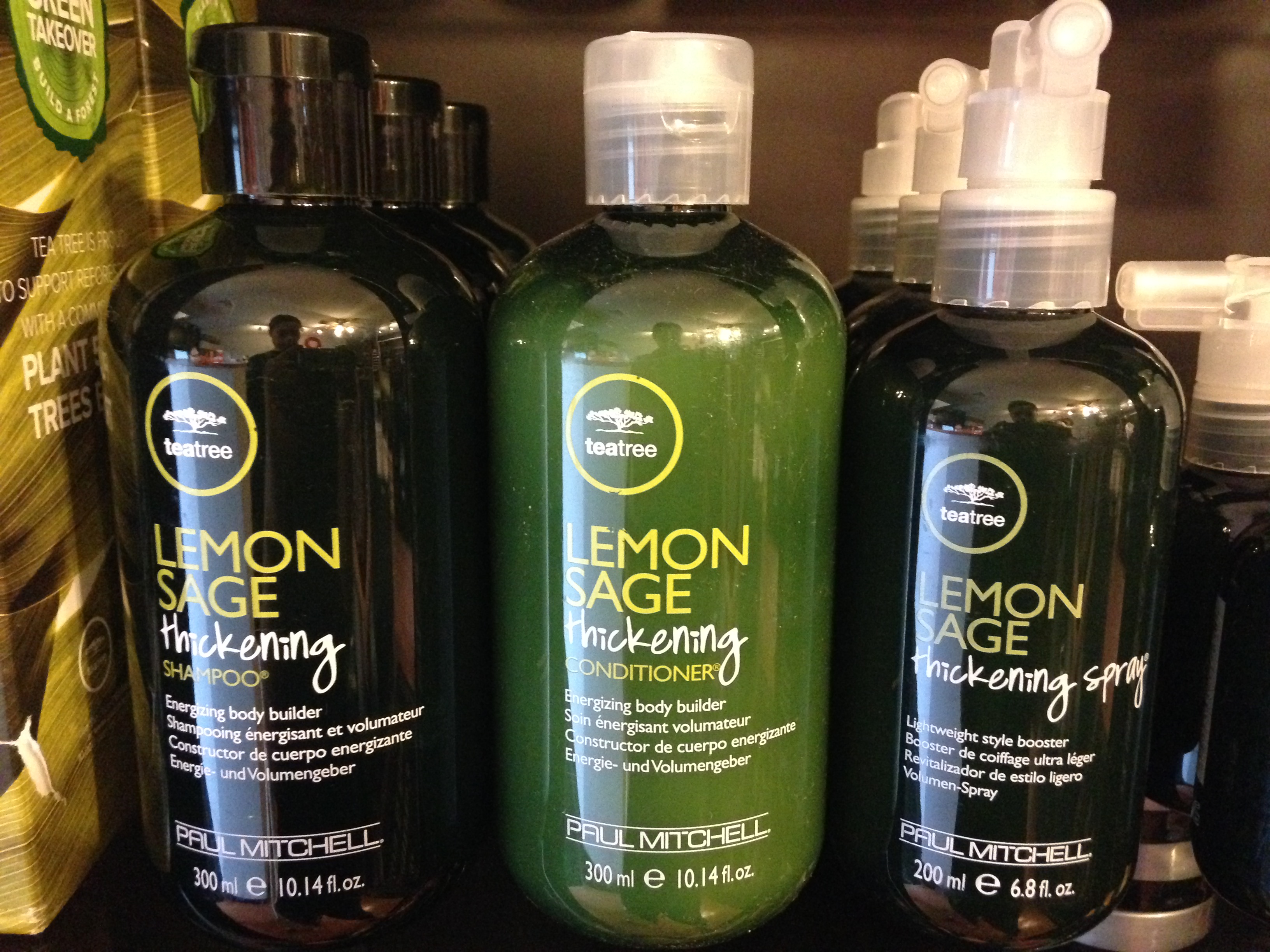 Shampoo-Natural extracts of uplifting lemon, soothing sage, tingly peppermint, and tea tree oil invigorate and renew mind, spirit and hair.

Conditioner-Gives limp locks a thickening citrus boost with body, condition and shine. Natural extracts of uplifting lemon, soothing sage, tingly peppermint, and tea tree oil energize while light weight conditioners help strengthen every strand.
Thickening Spray-A cocktail of light weight thickening elements pumps up the volume and boost shine while flexible styling agents grips skinny strands with a light, clean hold.
Tea Tree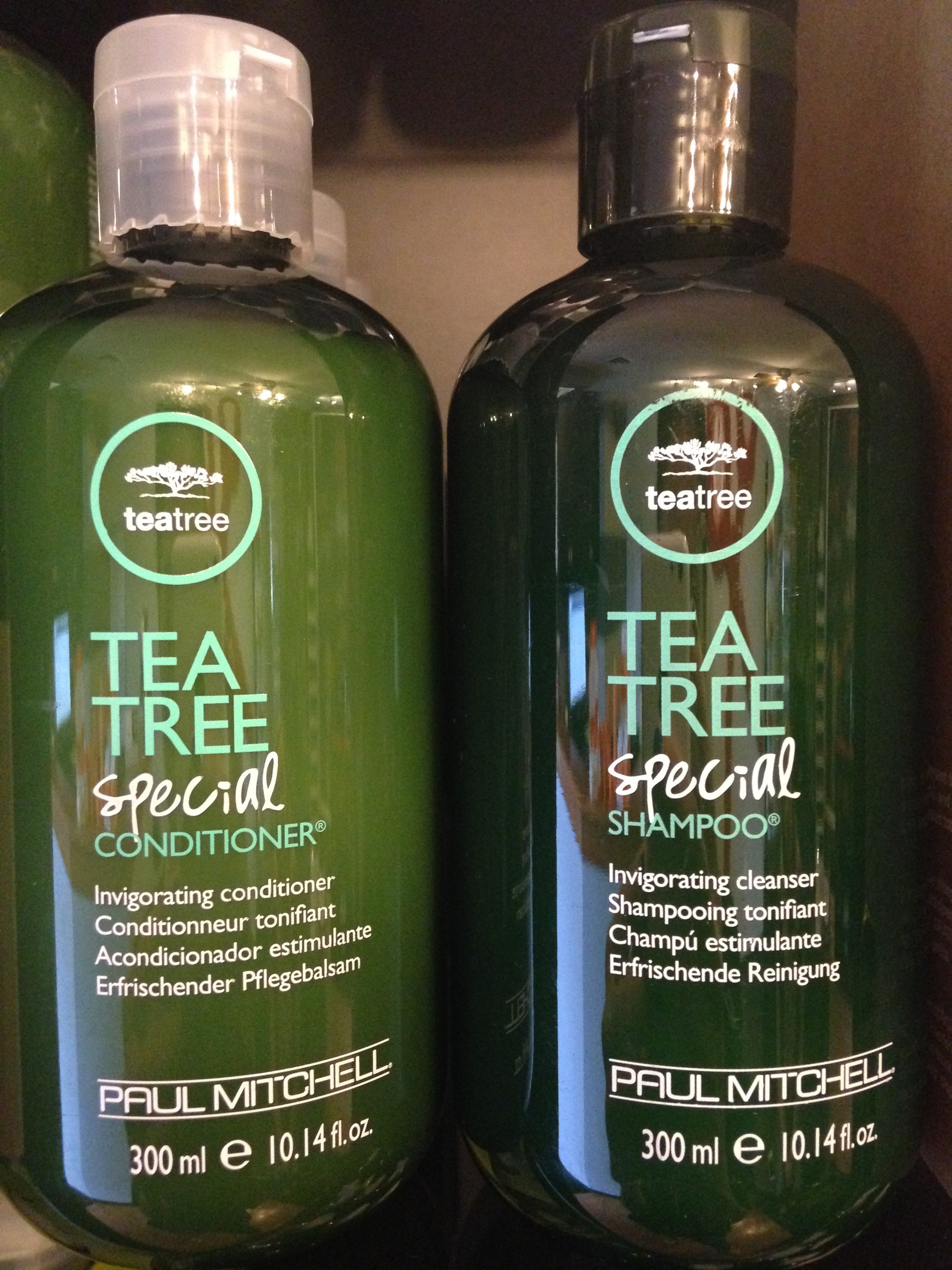 Special ingredients and tea tree oil rid hair of impurities and leave hair full of vitality and luster.
Body Bar-Gives your body a tingly treat that cleans, exfoliates, and helps stimulate all skin types. Moisturizer-Enjoy a post shower tingle as lavender, tea tree oil, peppermint and special conditioners cool, rejuvenate and hydrate. Essential oil-Made of 100% pure essential tea tree oil, this natural wonder is known for its antiseptic properties and versatility. Shaping Cream-This strong flexible texture makes it easy to work through the hair along with essential oils.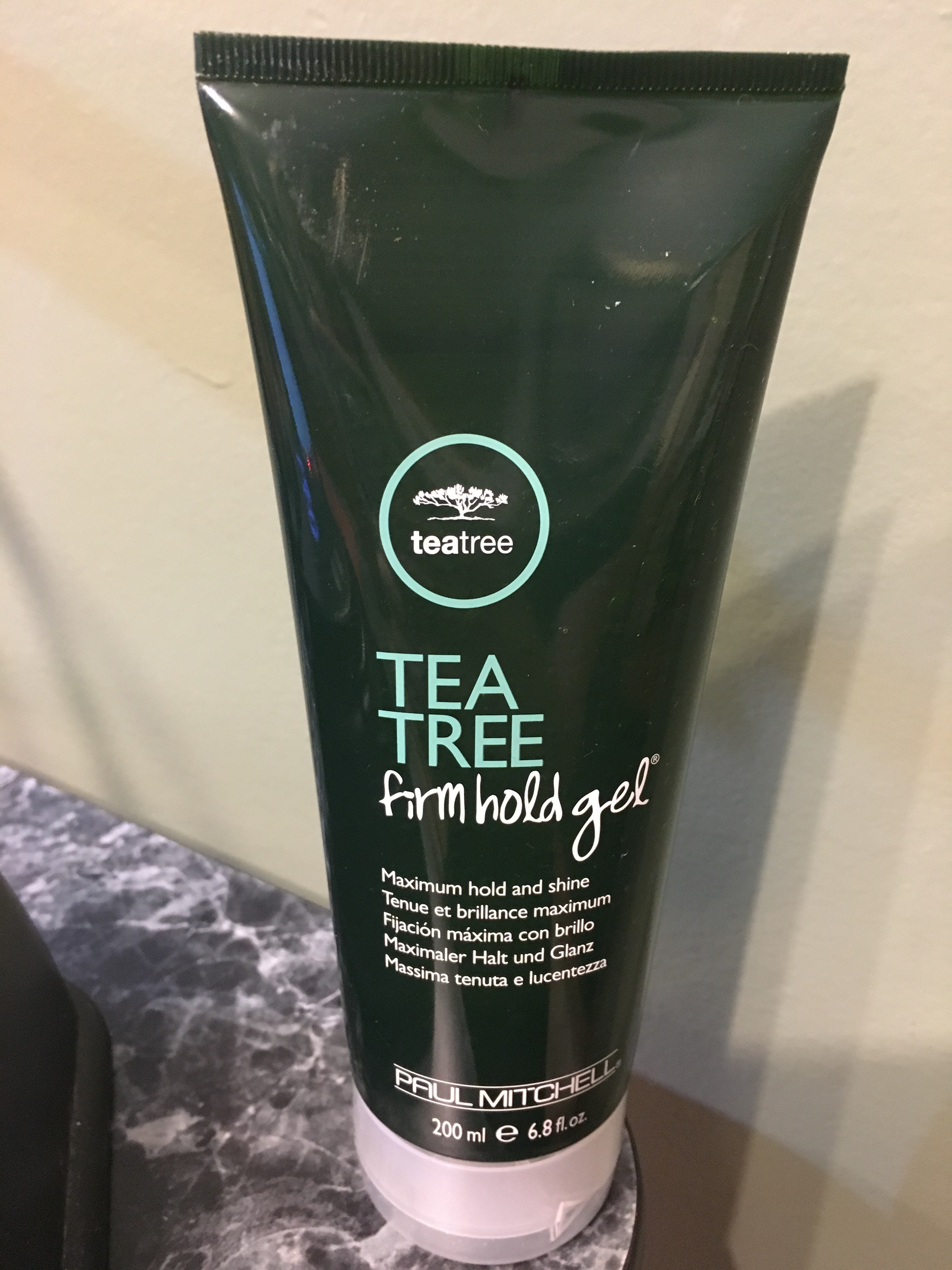 Firm Hold Gel-This firm hold, flake free gel helps thicken and build body with a healthy dose of shine. Styling Gel-Creates body and intense shine while medium hold insures every strand stays in place.
Awapuhi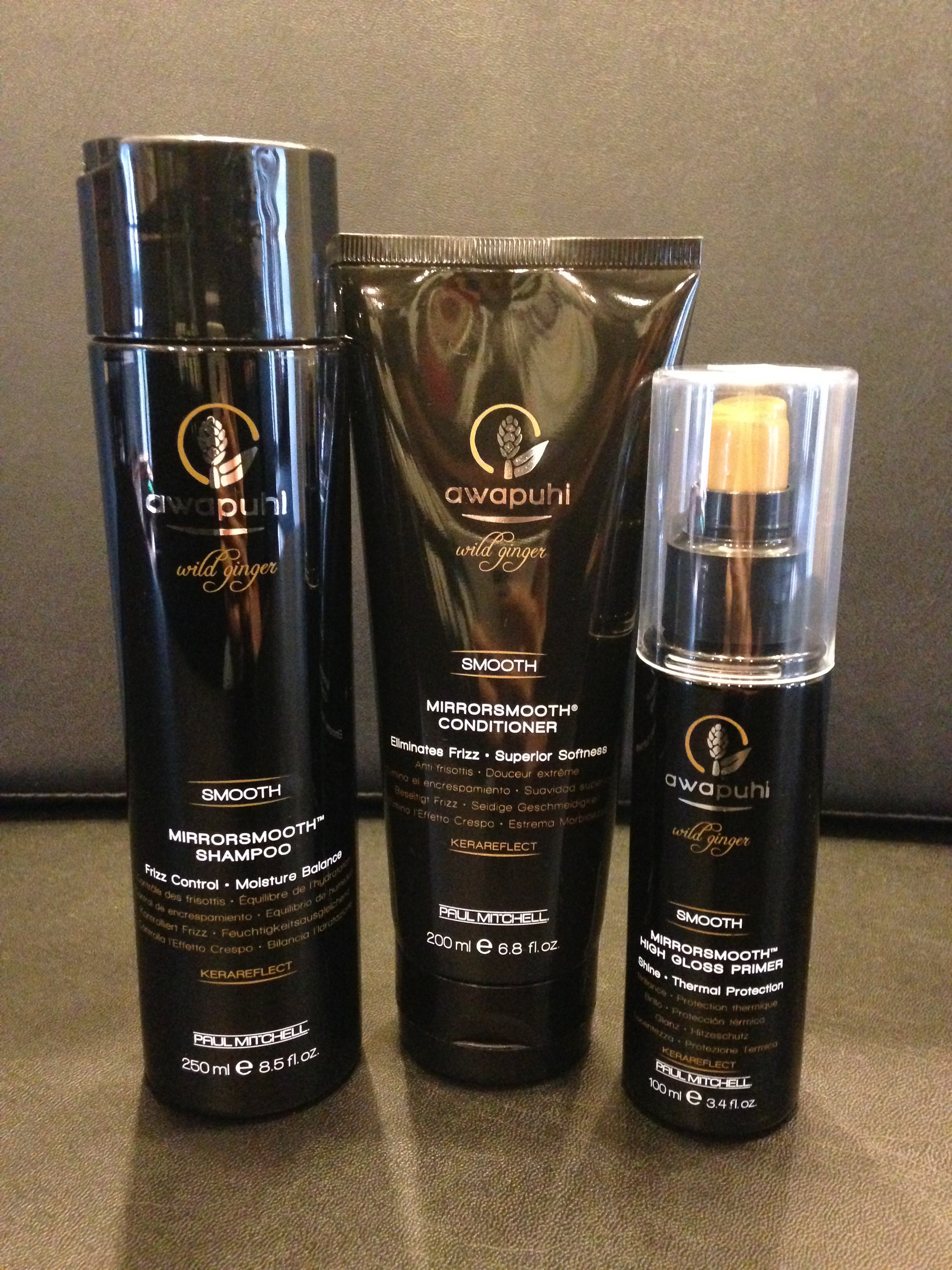 Mirror smooth Shampoo-Rich foaming shampoo gently cleanses, restores moisture balance and smoothed the cuticle. Mirror smooth Conditioner-This silky conditioner abolishes frizz and leaves hair luxuriously soft. Mirror smooth High Gloss Primer-This lightweight primer banishes frizz and creates unsurpassed shine. Tames unruly hair and helps protect from damage caused by heat styling.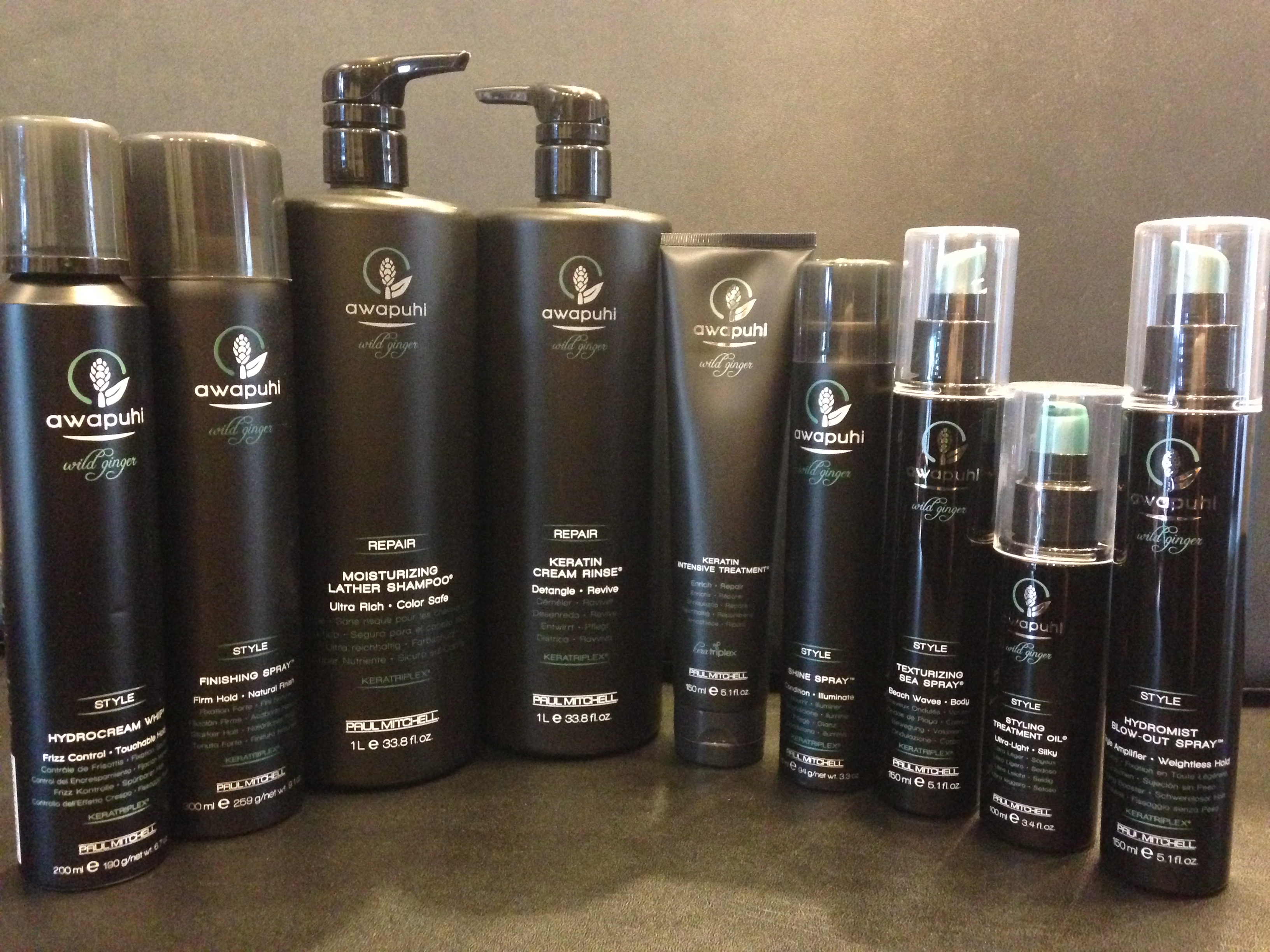 Hydrocream Whip-Enjoynlong-lasting, touchable hold and volume with a silky, soft finish. Light conditioners and natural Awapuhi extract fight frizz and balance moisture for healthy-looking hair. Finishing Spray-For all hair types. Lock in your style, naturally. This fast-drying spray provides humidity resistance and shine with a touchable finish. Moisturizing Lathering Shampoo-For all hair types: ideal for color-treated and chemically processed hair. Lather in this rich, sulfate-free shampoo to gently cleanse, soften and protect. Keratin Cream Rinse-Instantly softens, condition and detailed hair with the moisturizing power of Awapuhi. Helps repair every strand and protect against damage, so hair feels silky, healthy and shiny. Shine Spray-Add brilliance to any style. This clean, light mist adds luminous shine and helps protect hair. Natural Awapuhi extract balances moisture for a healthy-looking finish. Texturizing Sea Spray-Create a tousled, beachy style any time. This surf-inspired spray adds lush texture and body to straight or wavy locks. Styling Treatment Oil-Smooth and seal parched hair with natural oils and hydrating Awapuhi extract. This dry-touch oil absorbs easily into the hair, imparting a soft, silky texture and rich shine. Hydromist Blow-Out Spray-High-performance volumizers create the perfect blowout, so hair looks and feels healthier. Naturally Awapuhi and honey extract help balance moisture and eliminate frizz while lightweight conditioners help protect from damage.
Marula Oil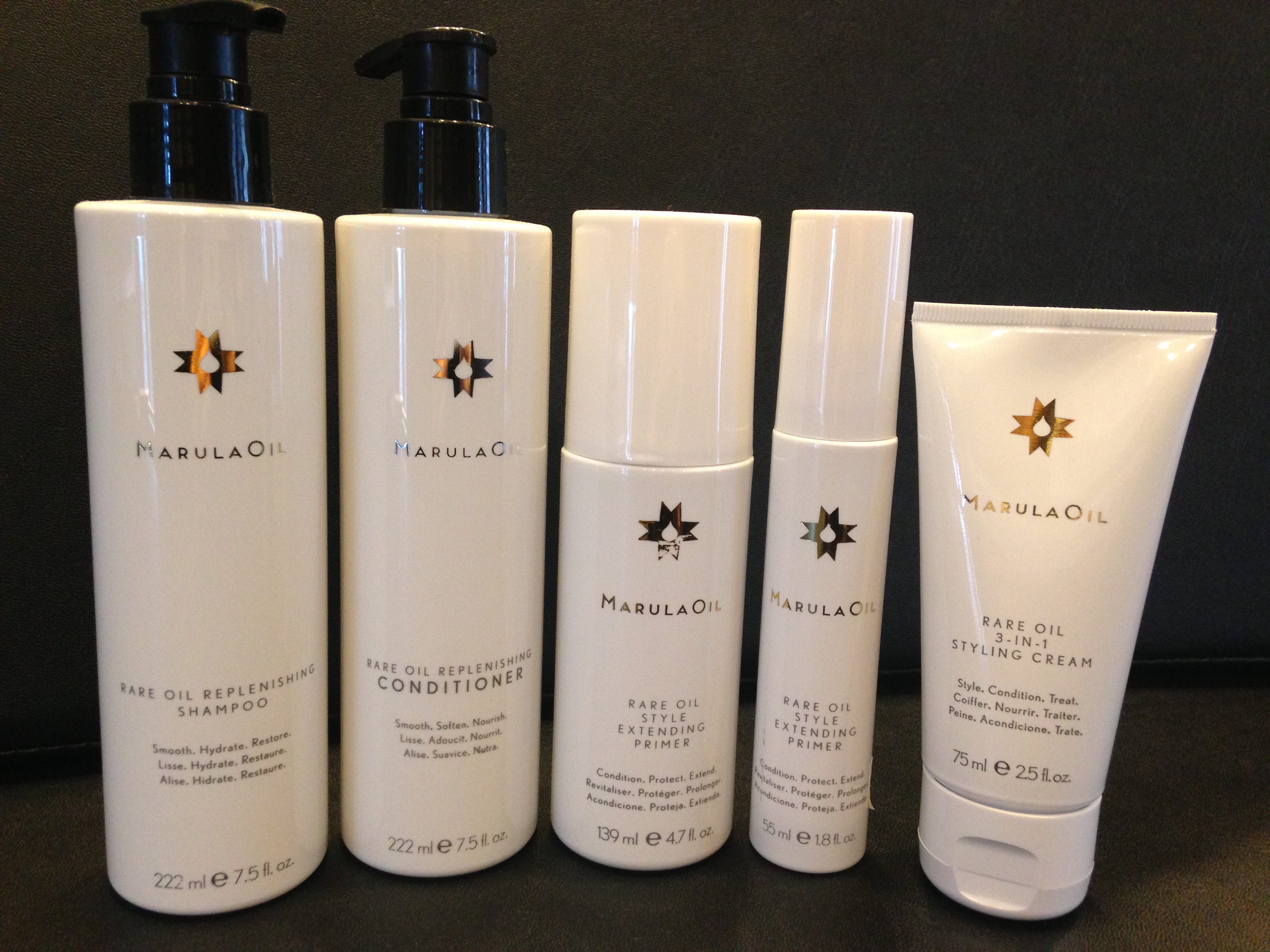 Shampoo-is ideal for dry, dull, damaged thick, coarse or unruly hair. Gentle, hydrating shampoo infused with our cold- pressed marula oil. Conditioner-is an intensely hydrating conditioner infused with marula oil.  Hair becomes smooth, shiny and more manageable every time you condition. Primer-Ideal for all hair types. This primer creates and ideal foundation for long lasting style. 3-in-1 Styling Cream-Ideal for all hair types. Intensely hydrating, multitasking, styling cream that softens, protects, and preps hair for a flawless blowout.
Treatment and Light Treatment-are lightweight, fast-absorbing, multi- tasking oils that pamper hair and skin with rich moisture. Intensive Masque-is a rich, intensive masque replenishes and dramatically transforms hair.
Mitch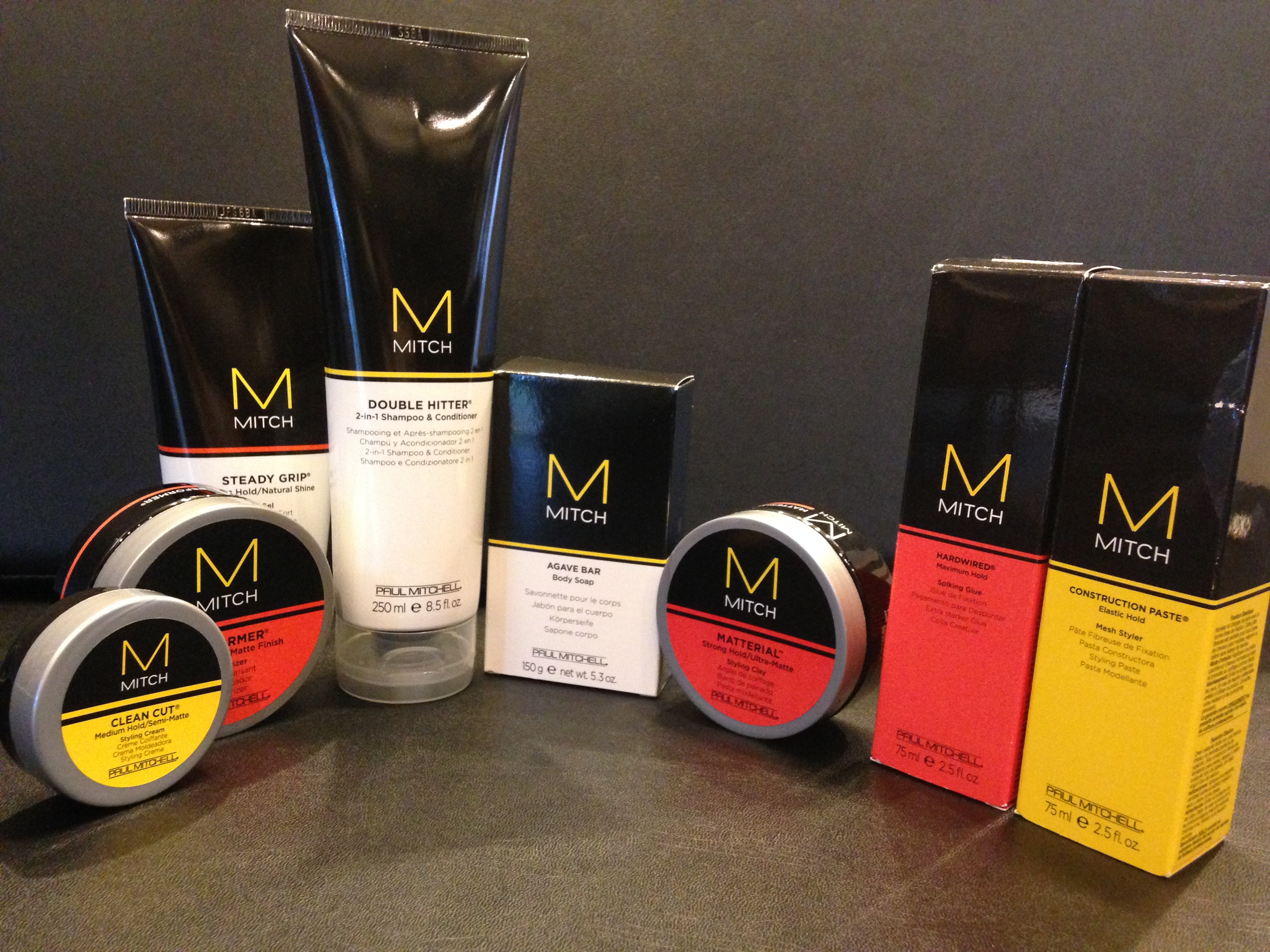 Clean Cut-Medium hold, forms clean, no-fuss looks with a matte finish. Reformer-Strong hold. Thickening ingredients leave hair full and healthy-looking, while powerful flaxatives lock the style in place. Steady Grip-Get a steady grip on any style with this extra-strength gel. Helps hair look thicker as it shapes and separates with a long-lasting, firm hold. Double Hitter-Wash and condition in one easy step. This 2-in-1 combo lathers like a champ and leave hair full and healthy looking with a fresh, clean scent. Agave Bar-Give your shower routine a refresh with skin-soothing agave extract, a premium blend of natural cleansers, and an invigorating cedar and agave scent. Matterial-Thickening ingredients and strong fixatives grip hair and lock it in place. Natural clay creates s matte feel and eliminates shine. Hardwired-Spiked and extreme looks are no obstacle for this styling powerhouse. Create even the most dangerous styles with maximum hold that keeps hair in place. Construction Paste-Shape and shift textured looks with just the right amount of hold. This fibrous, mesh-like constructor is pliable enough to form, separate and define any hair type.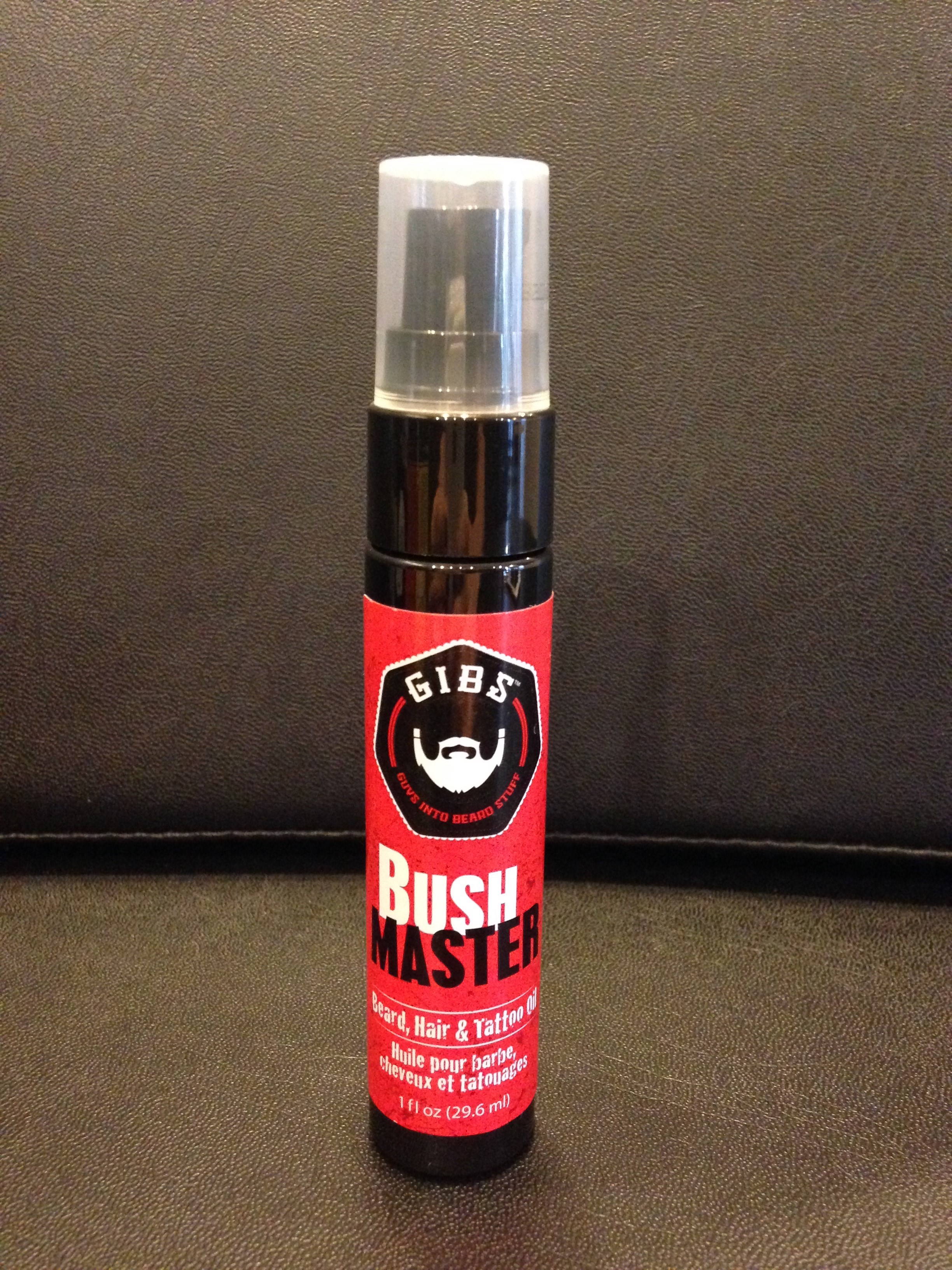 Tame the mane with GIBS Beard, hair and tattoo oil. Olive and argon oils soften, while sunflower oil helps strengthen and protect your beard from all the manly things you do. Passion fruit and copaiba balsam moisturize the skin, leaving your face beard ruff free and lady friendly.
Clarifying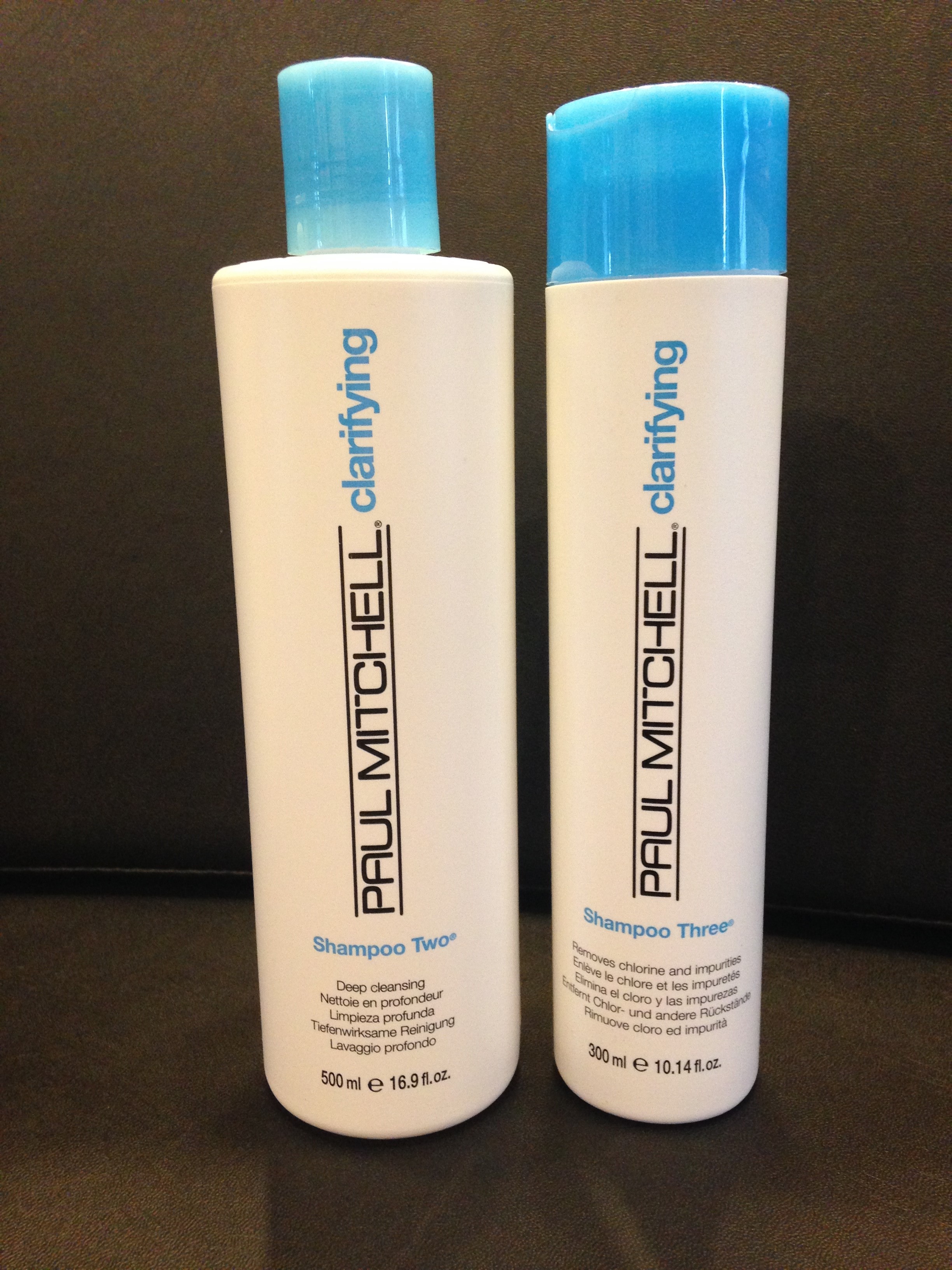 Shampoo Two-Excellent for oily hair. It removes dulling build up and leaves locks squeaky clean. Shampoo Three-Specially formulated to wash hair from the inside. Helps remove chlorine and impurities, increase inner strength and prevent immediate re-deposit.
Original
Conditioner-Helps balance moisture, prevent dryness, and improve texture. It moisturizes skin too. Detangler-For medium to coarse and chemically treated hair. Awapuhi Shampoo-Brightens hair by removing dulling build up. It's a great body wash too. Shampoo One-For fine to medium and chemically treated hair. Give hair what it needs to look healthy, shiny, and manageable. The one that started it all. Hair Repair Treatment-For damaged hair. Breakup with breakage and get together with this power packed treatment. Helps restore elasticity, rebuild inner strength, revive shine and rehydrate.
Soft Style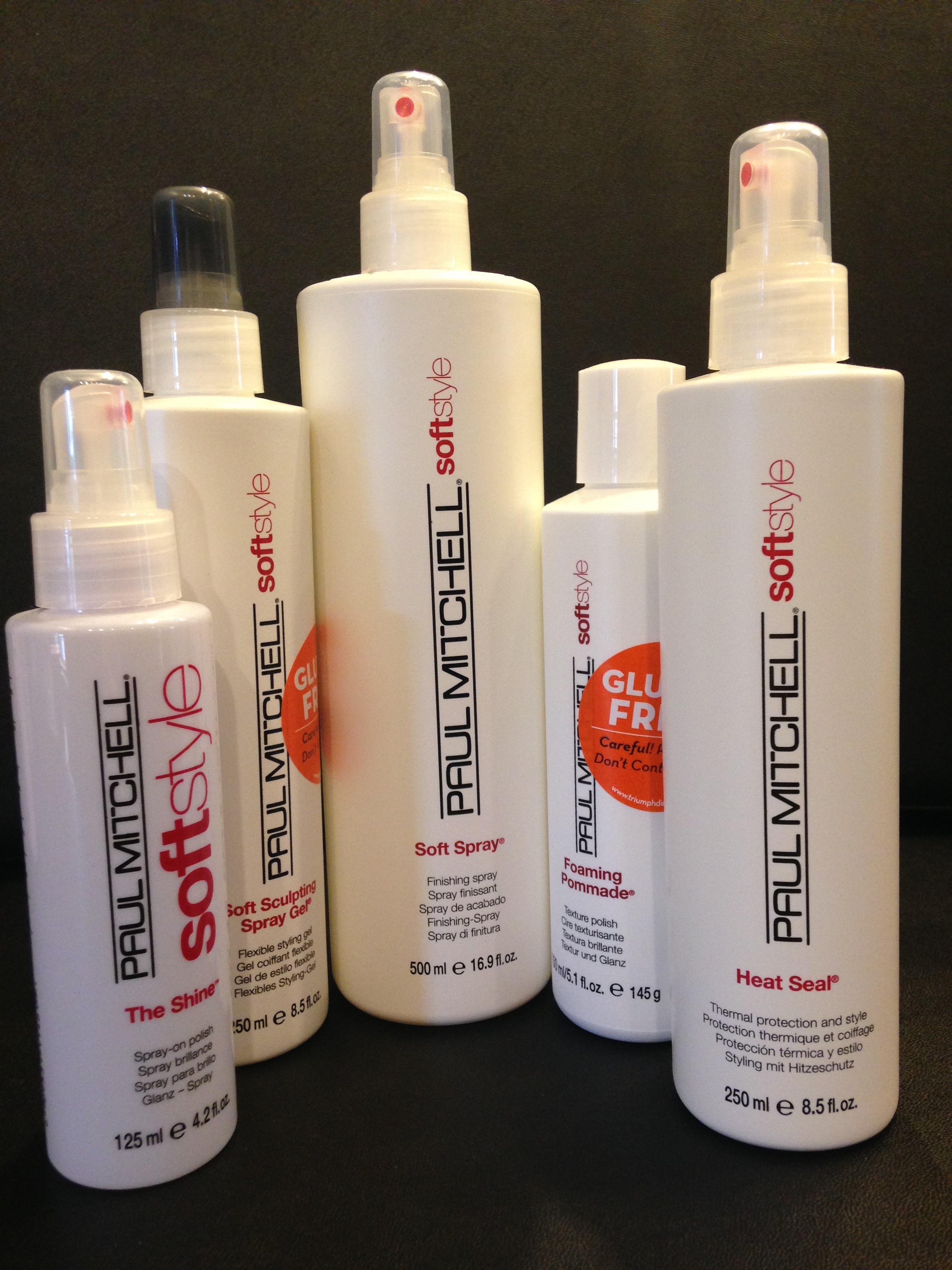 The Shine-Shine on with this finishing spray. A little goes a long way in adding silky texture. The Soft Sculpting Spray Gel-Get light, flexible hold with added body, control and shine. Soft Spray-The soft natural finish bushes through easy with a soft, flexible hold. Foaming Pommade-Help take control of wavy, curly or unruly hair with this light weight texture tamer. Heat Seal-This humidity resistant spray helps prevent damage from blow dryers and irons, increases body and shine.
Flexible Style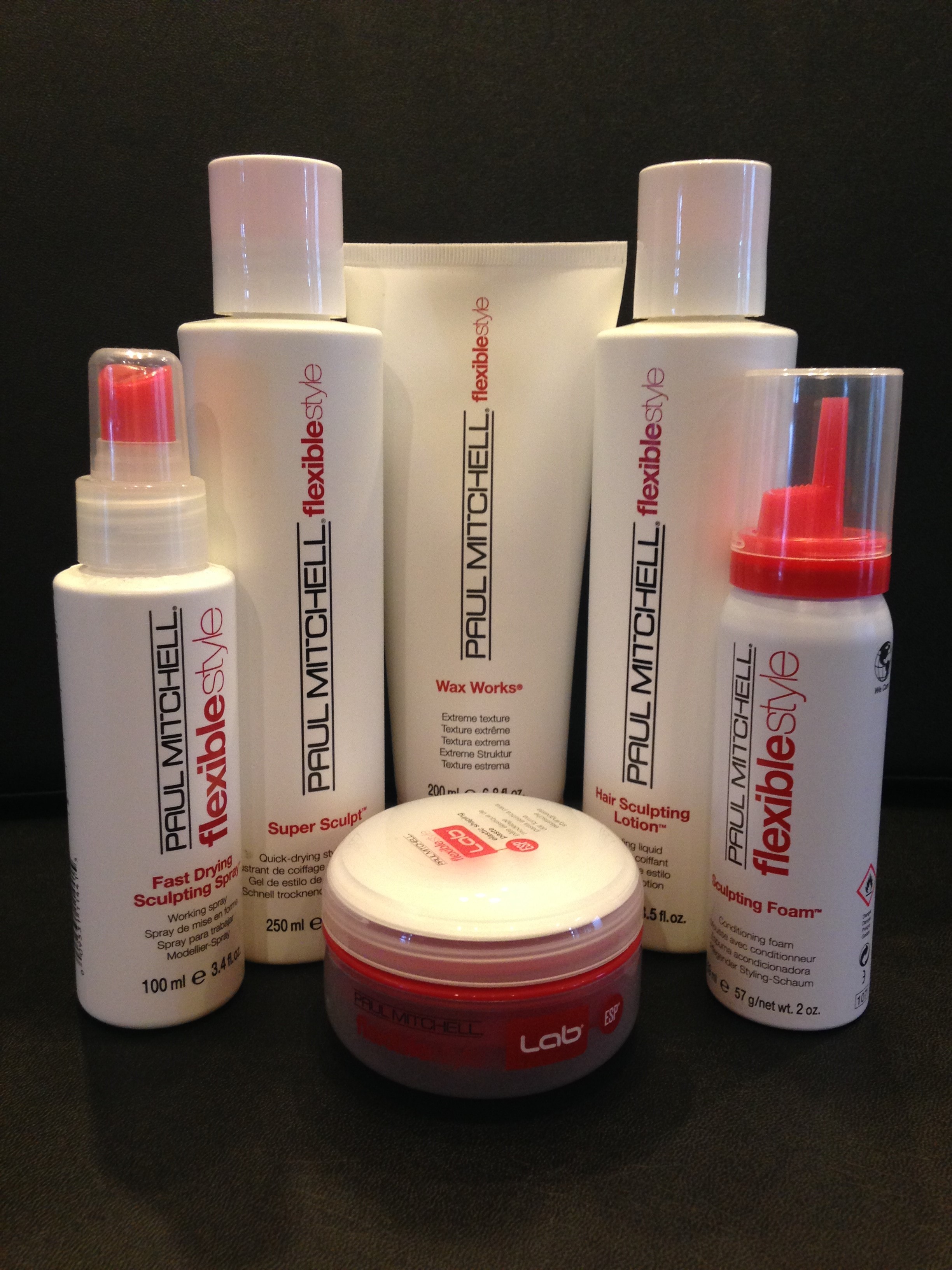 ESP-Elastic shaping paste good for any texture. Fast Drying Sculpting Spray-Flexible working spray onto any finished style. Super Sculpt-Create style with this quick drying glaze. Helps give you body and shine good enough for the cat walk. Wax Works-Spike it up. Chunk it together. Peace Out. Hair Sculpting Lotion-Set it and forget it with long lasting memory and texture. Sculpting Foam-A light conditioning foam enhances texture that controls frizz, adds shines and balances moisture.
Firm Style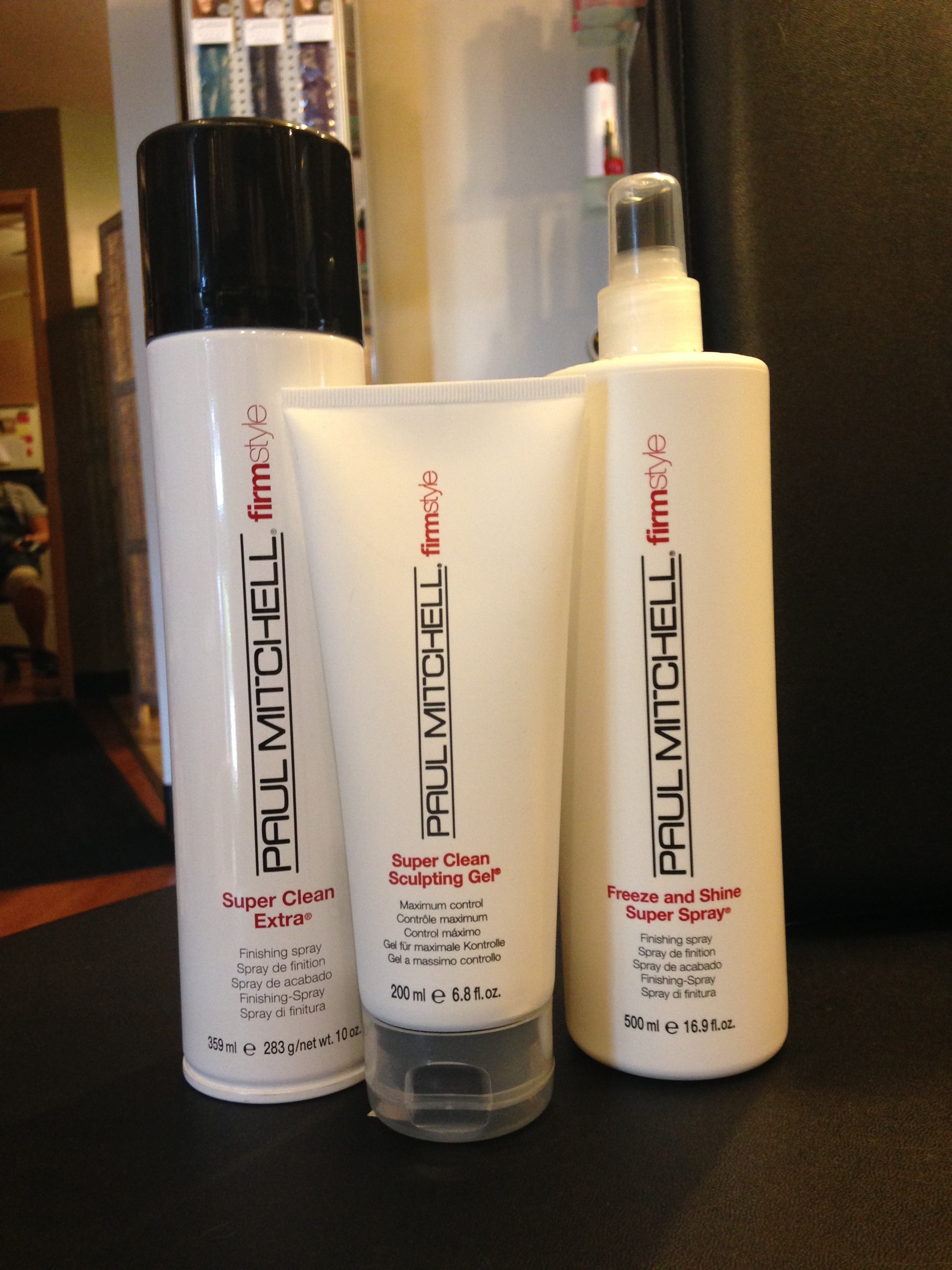 Super Clean Extra-This quick drying spray keeps hair in place with fullness and shine. Super Clean Sculpting Gel-Style hair with ease for firm hold, shine and texture. Super Clean Freeze and Shine Super Spray-Give your style hold with memory, spray on enhance shine.
Blonde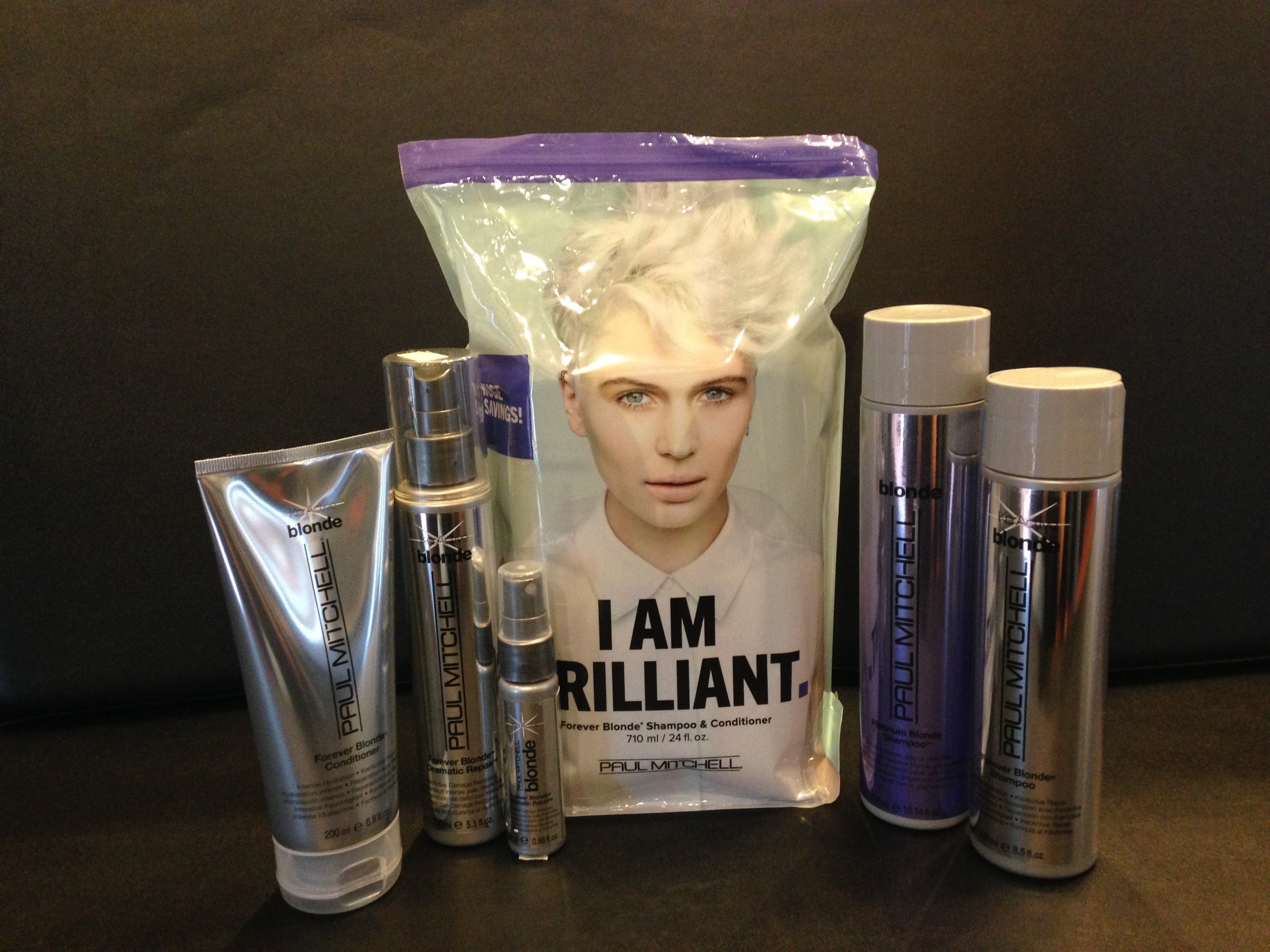 Forever Blonde Conditioner-Ideal for bleached and highly lifted hair. Give fragile blonde hair the moisture and strength it needs. Forever Blonde Dramatic Repair-Treat fragile blonde hair and help restore health and vitality in an instant. Platinum Blonde Shampoo-A must for natural and color-treated blondes who want to keep their cool. This color enhancing formula brings out the best in blonde and silver hair by softening strands, adding moisture and banishing unwanted brassiness. Forever Blonde Shapoo-This gentle shampoo helps soften and strengthen as it cleans. KerActive protein hugs every strand to guard against breakage. Help keep blonde hues light and bright.
Color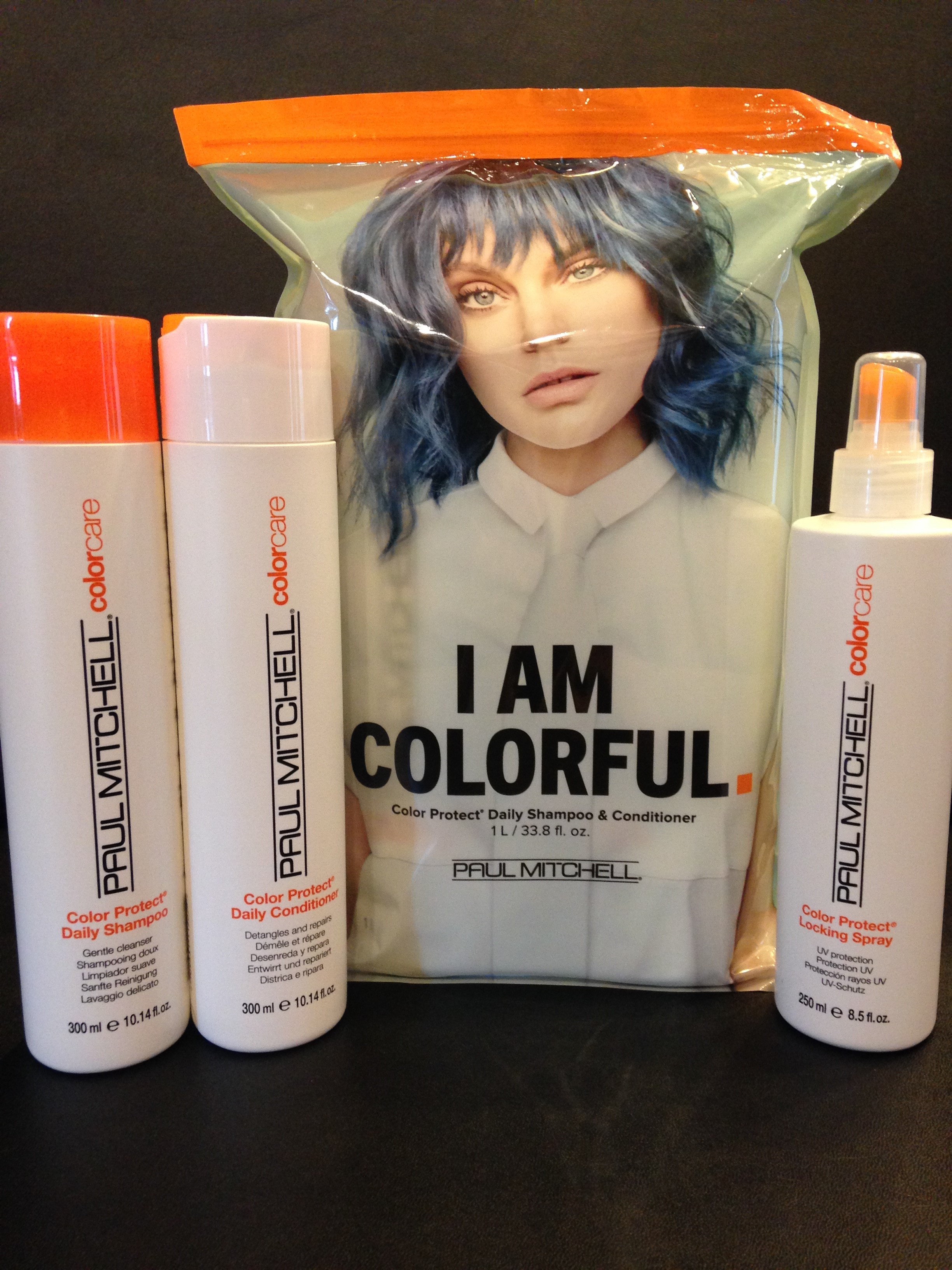 Color Protect Daily Shampoo-Helps protect against sun damage. Infuses brilliant shine for vibrant, healthy looking hair. Color Protect Daily Conditioner-Helps protect against sun damage. Detangles and helps strengthen and repair hair for a silky feel. Color Protect Locking Spray-Fight the fade. Help protect your hair color investment while adding radiant shine.
Curls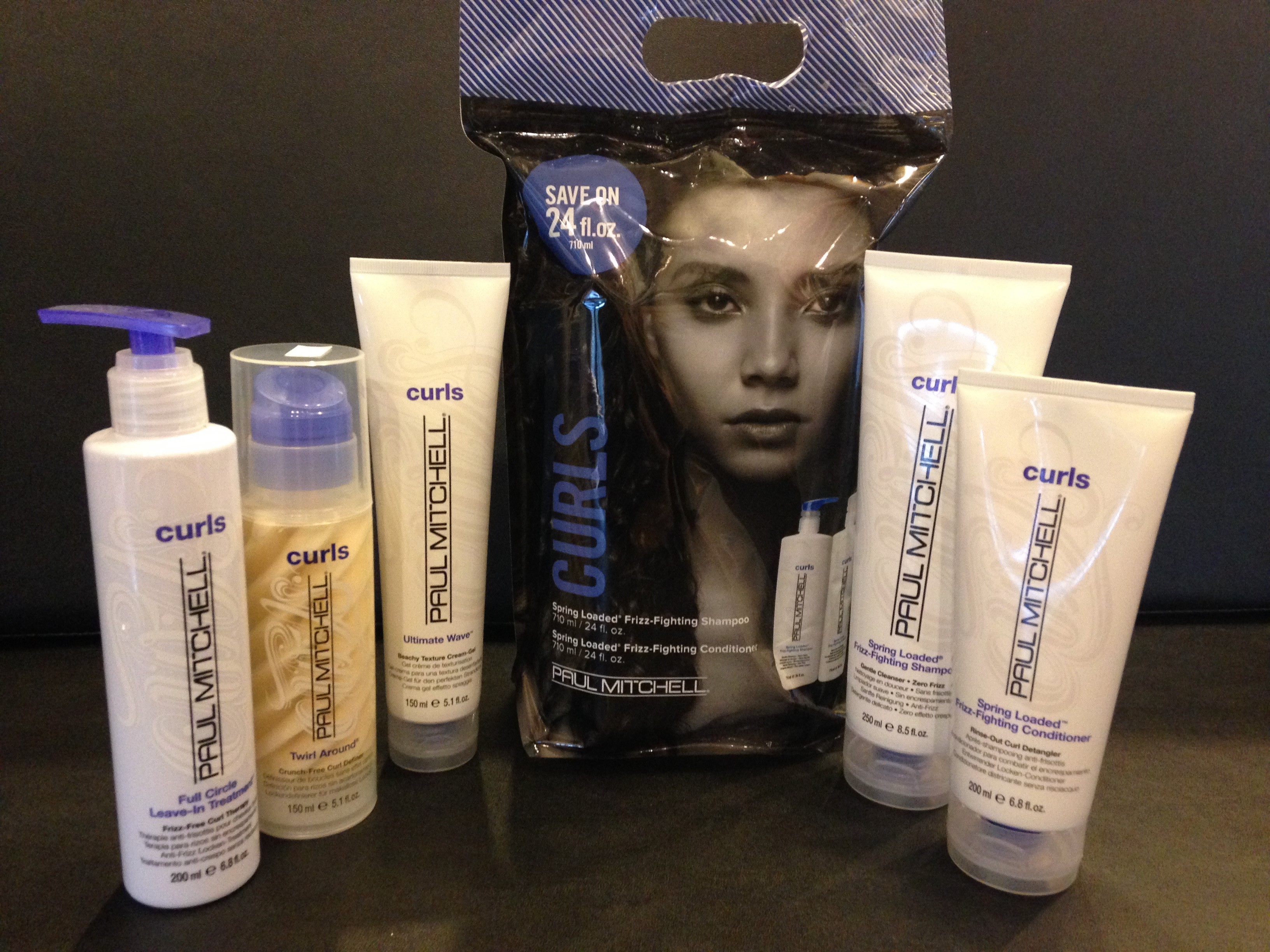 Full Circle Leave in Treatment-Do it all formula, hydrates, detangles, and tames. Twirl Around-Defines, separates, and tames unruly hair. Gives waves a frizz free look without crunchiness. Ultimate Wave-Forms, separates, and adds loads of texture. Spring Loaded Frizz Fighting Shampoo-Preps hair for a frizz free finish. Spring Loaded Frizz Fighting Conditioner-Replenishes moisture with jojaba oil.
Hydrated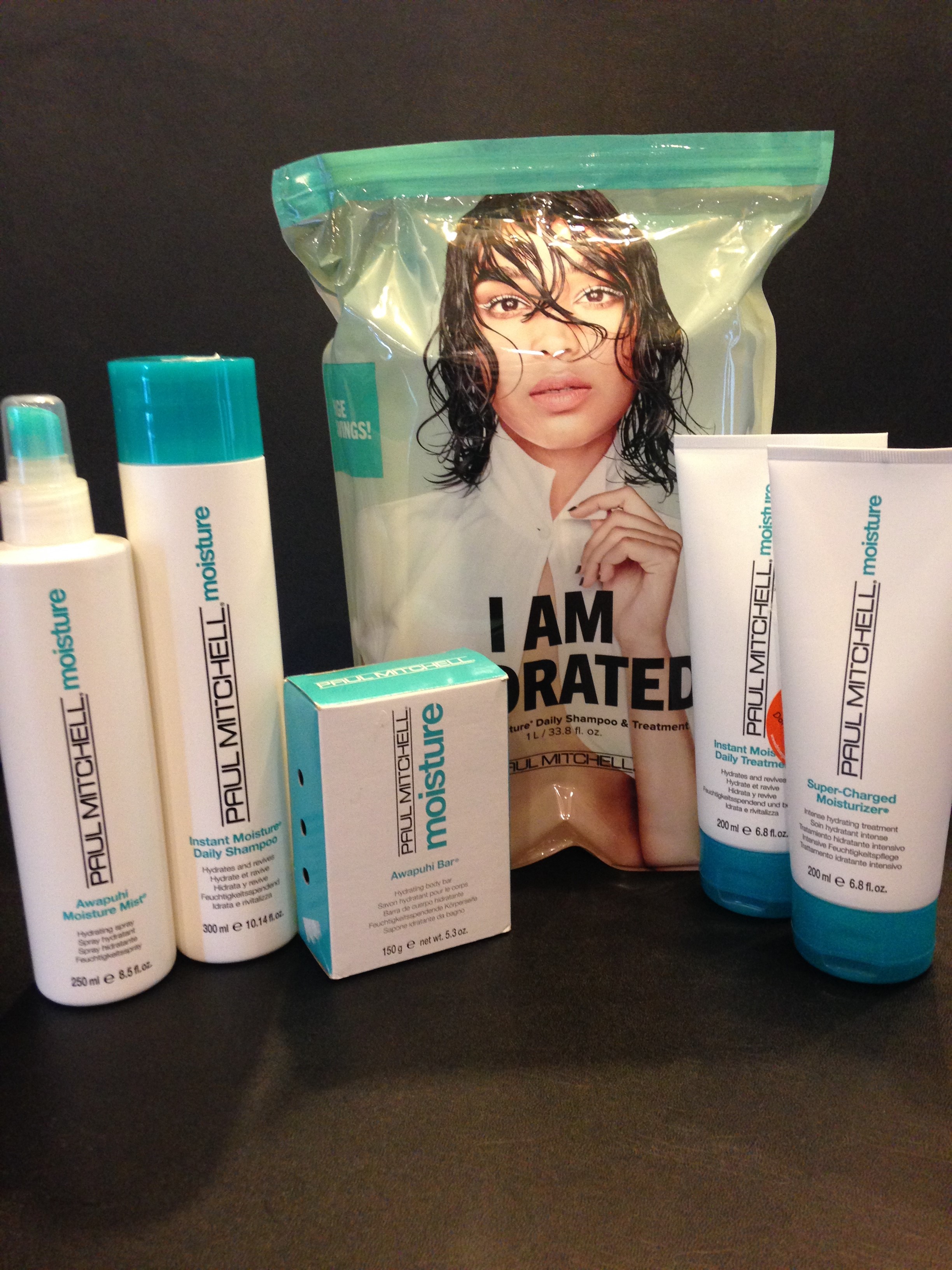 Awapuhi Moisture Mist-Give thirsty hair and skin the moisture they crave. Helps you feel refreshed all day long. Instant Daily Moisture Shampoo-Infuse your style with shine that reflects the real you. Lightweight conditioners help hydrate and revive dry hair. Awapuhi Bar-When your skin needs hydrating, just hit the bar. Refresh and help hydrate your skin with the gentle cleansing of Hawaiian Awapuhi. Instant Moisture Daily Treatment-Infuse your style with shine that reflects the real you. Get a daily dose of soy proteins and Shea butter to help strengthen and moisturize. Super-Charged Moisturizer-This ultra-rich deep treatment helps make hair soft, shiny and more manageable. Infuse moisture for luscious, healthy looking hair.
Smoothing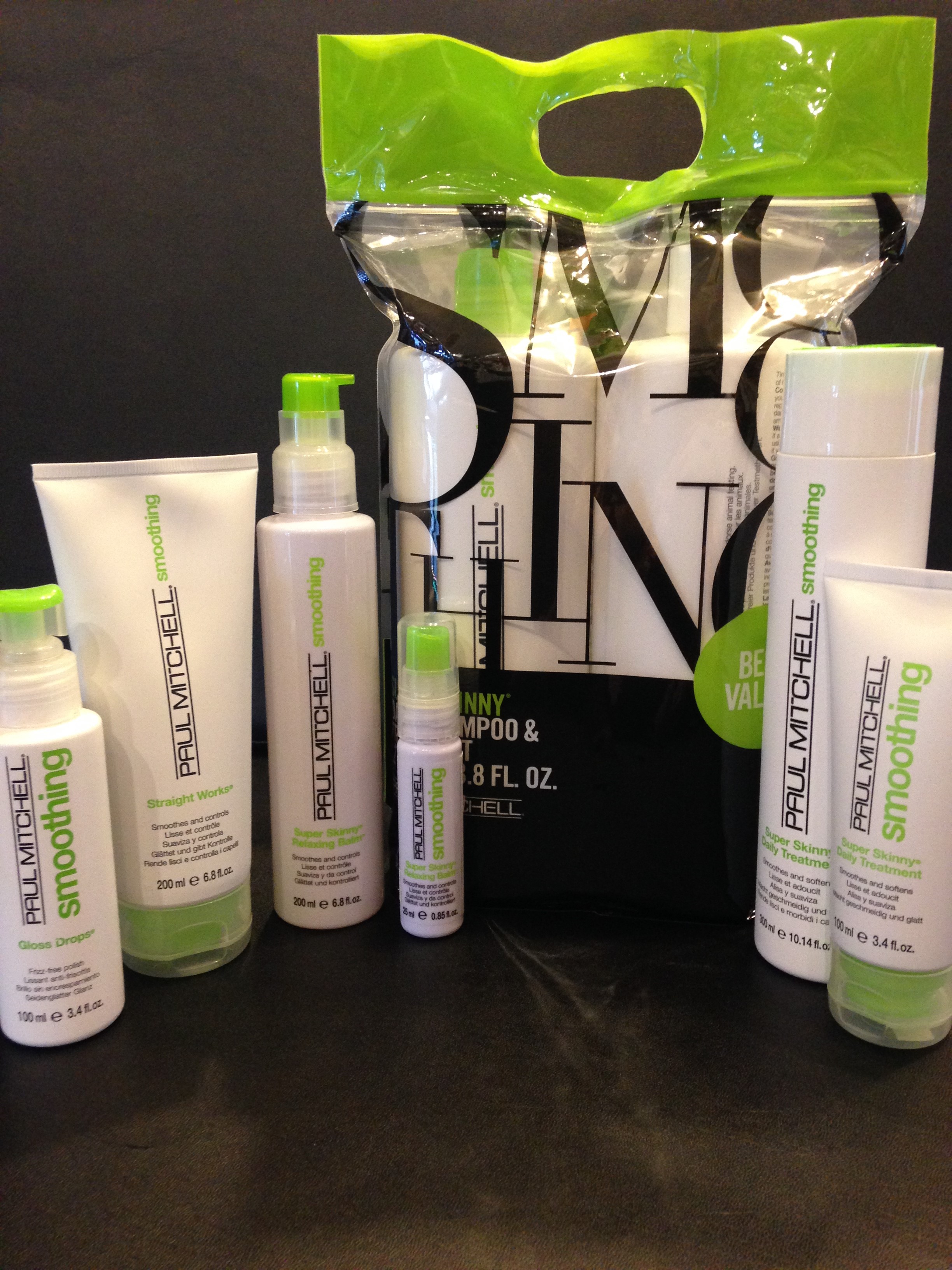 Gloss Drops-Get your shine on. Help fight frizz and resist humidity. Add the finishing touch for silky smooth style. Straight Works-Help calm and relax naturally wavy or curly hair into a shiny, smooth style. Help make textured or unruly hair straight, sleek and soft. Super Skinny Relaxing Balm-Relax wavy, curly or unruly hair with this lightweight balm that helps smooth every strand, seal the cuticle and lock out frizz. Helps protect hair from heat and speeds up dry time, so styling is cinch. Super Skinny Daily Treatment-Time is precious; make the most of it. Our exclusive Super Skinny Complex helps reduce dry time so you get smooth style faster. Helps repair and protect hair against damage.
Strong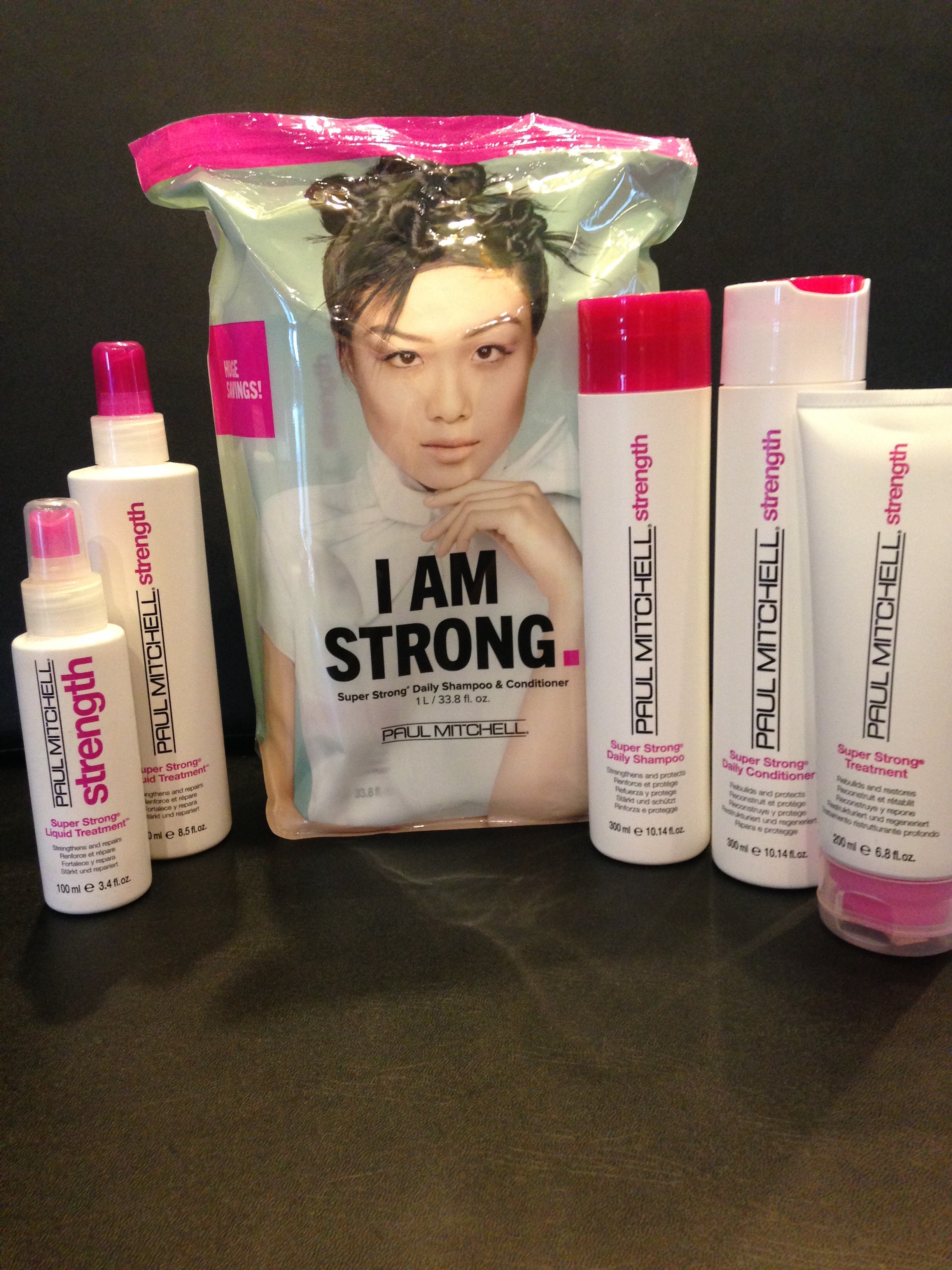 Super Strong Liquid Treatment-For chemically-treated hair, damaged, weak or fine hair. When damage leaves your tresses in distress, reach for the remedy that helps repair and rebuild. Helps strengthen weak hair, replace lost nutrients and prevent breakage. Super Strong Daily Shampoo-Strong hair starts from within, Super Strong Complex helps rebuild, protect and add shine. Super Strong Daily Conditioner-Helps protect against sun damage. Adds shine and moisture. Super Strong Treatment-Help rebuild and revive weak hair with this power-packed treatment. Helps strengthen, protect and restore elasticity for improved styling.
Extra Body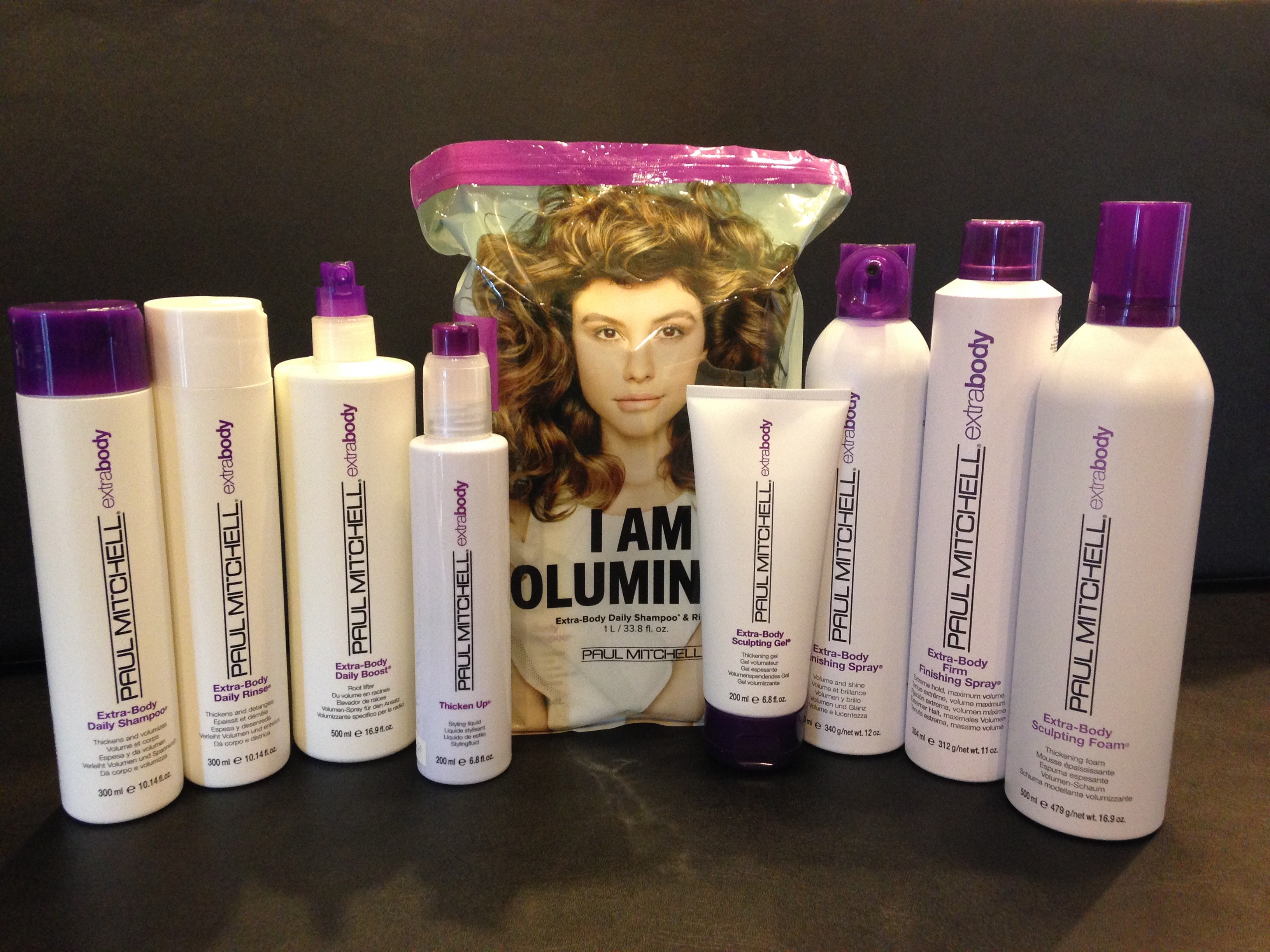 Extra Body Daily Shampoo-Color-safe formula. Helps repair worn-down locks, boosts body and maximizes shine. Extra-Body Daily Rinse-Thicker, fuller style starts with the right rinses. Reach for this super body-building conditioner for improved manageability. Extra-Body Daily Boost-Prep hair for big style. Spray in volume and thickness exactly where you need it. Thicken Up-Live large with serious volume, flexible body, softness and big shine. Extra Body-Sculpting Gel-You want hair that won't fall flat. Help build body, control and shine into any style without flaking out. Extra-Body Finishing Spray-Bounce, flex and boost your hair style with this fast-drying, flexible spray. Extra-Body Firm Finishing Spray-Give your hair a strong lift with this intense finishing spray. Extra-Body Sculpting Foam-Creates lightweight body and volume for fine hair, adding flexible control, amplifying shine and locking in moisture.
Express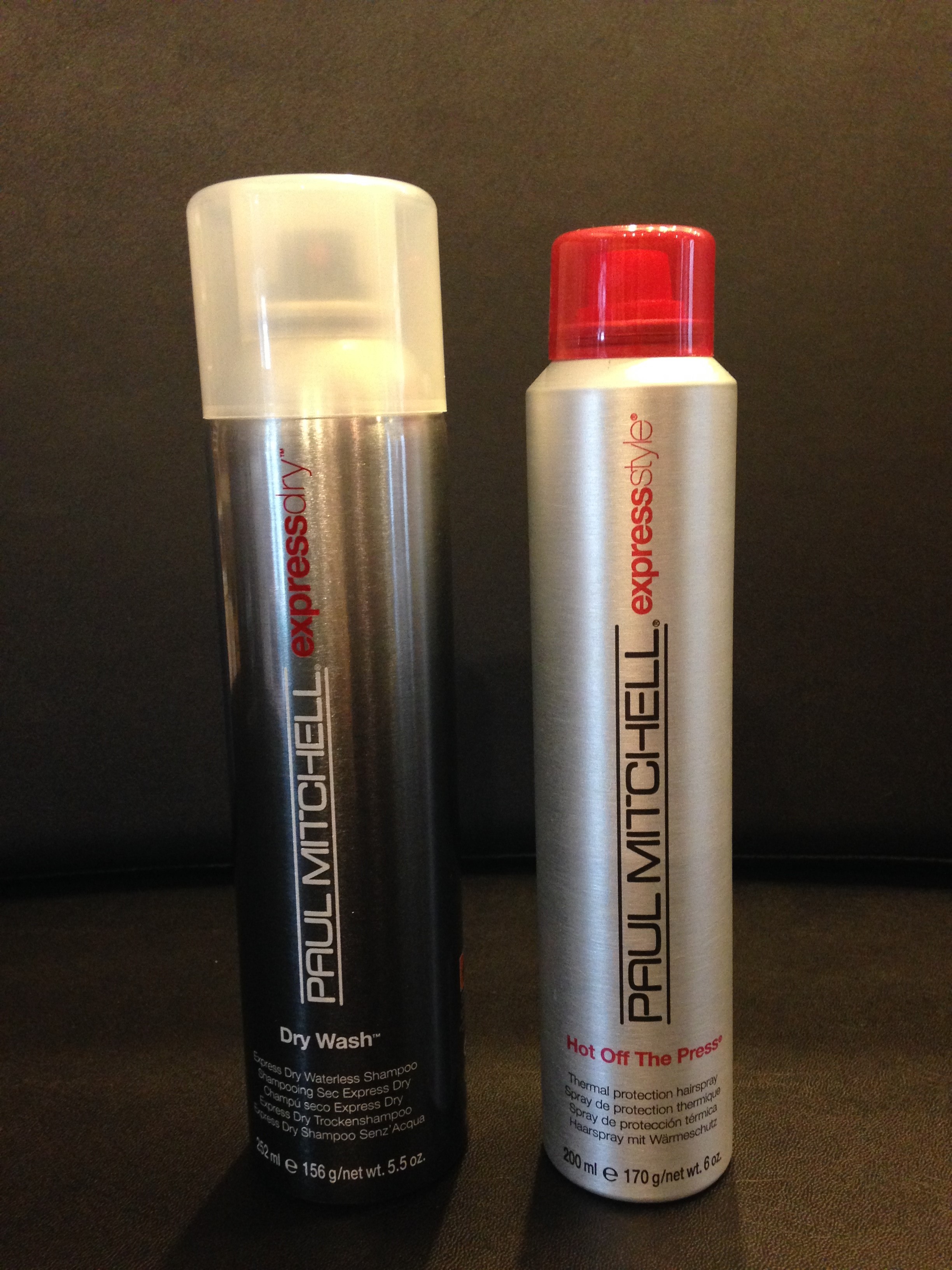 Dry Wash-This dry shampoo absorbs excess oils, leaving hair feeling clean and refreshed. Perfect for reviving hair in between washes and extending the life of your blow out. Hot Off The Press-Your irons best friend. The quick-drying hairspray helps protect fragile strands when thermal styling irons turn up the heat. The flexible hold, humidity-resistant formula is the perfect finishing touch for any style.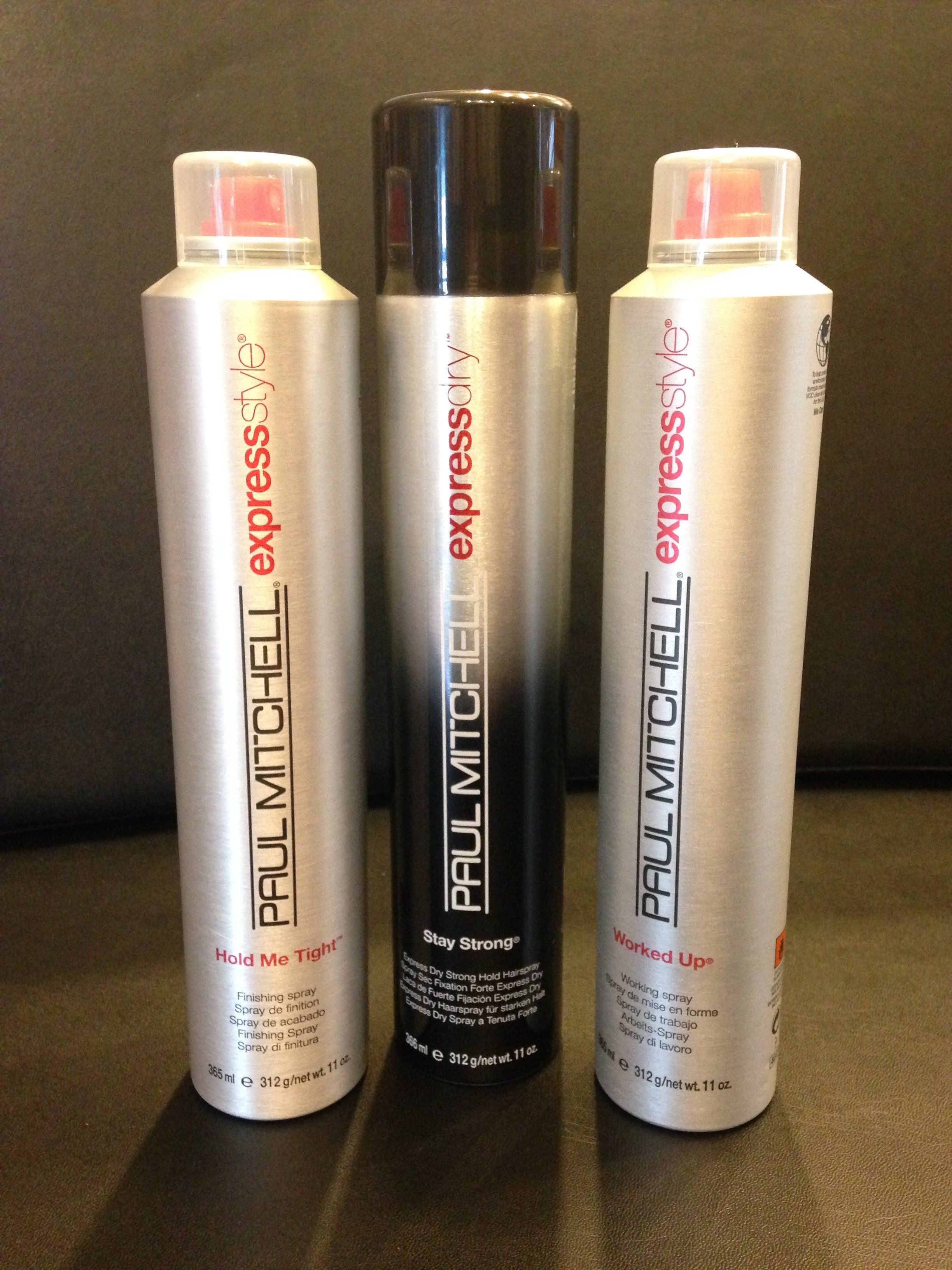 Hold Me Tight-Creating a style that lasts all day just got easier. This quick-drying, strong yet flexible hairspray adds shine and washes out easily. Stay Strong-This strong-hold hairspray locks in your look all day with volume and shine. With humidity resistance for a perfect finish in any weather. Worked Up-Enjoy crunch-free flexible memory that lets you work your style into a beautiful finish.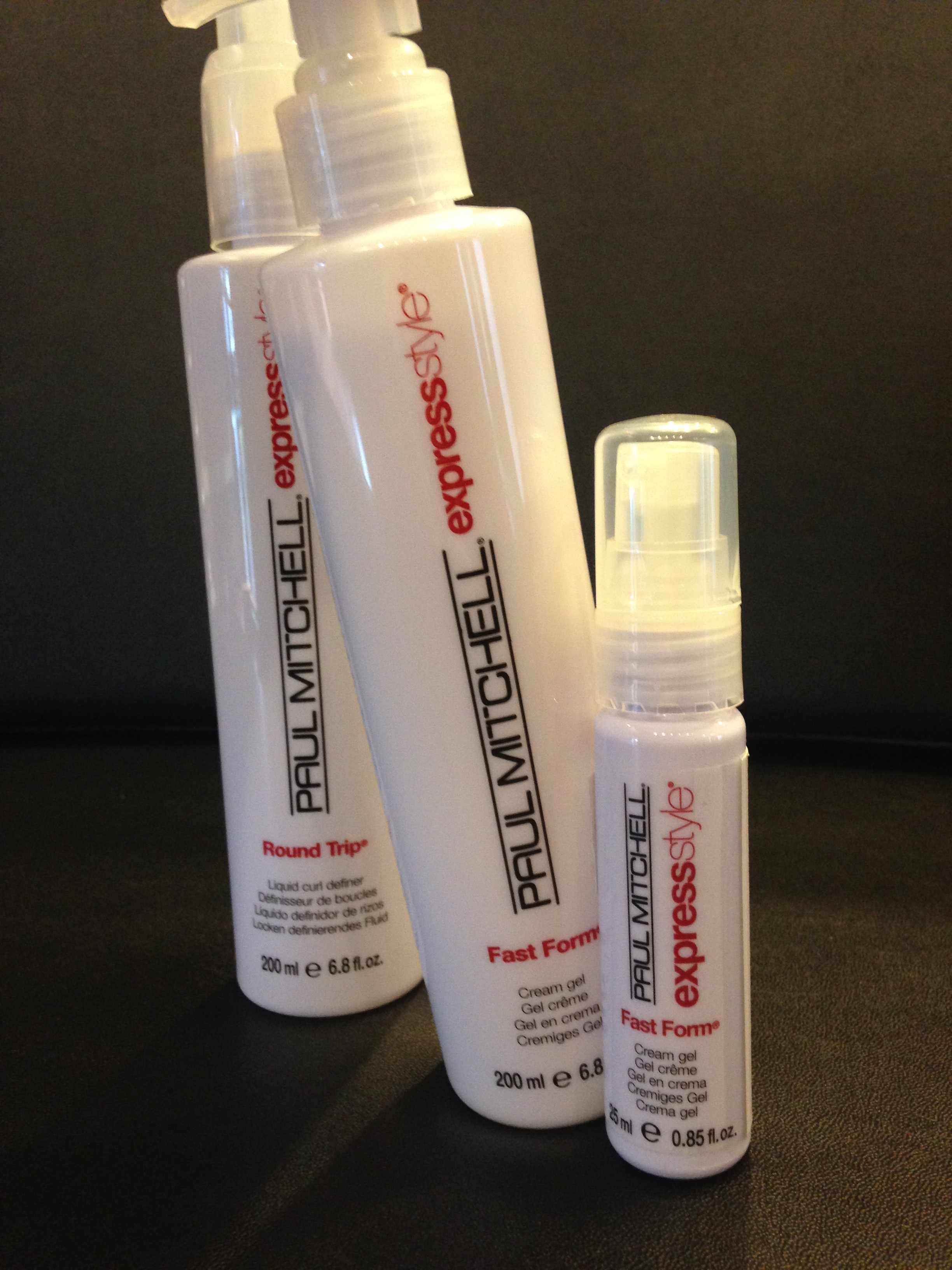 Round Trip-Ready for rapid curls? Save valuable morning minutes through reduced dry time and enjoy bouncy, defined waves. Adds lightweight detail and flexible hold to curly or wavy hair types. Fast Form-Commit your style to memory! This versatile styler helps strengthen and soothe every strand while delivering sensational slip and a clean, flexible hold that lasts.
Color Repair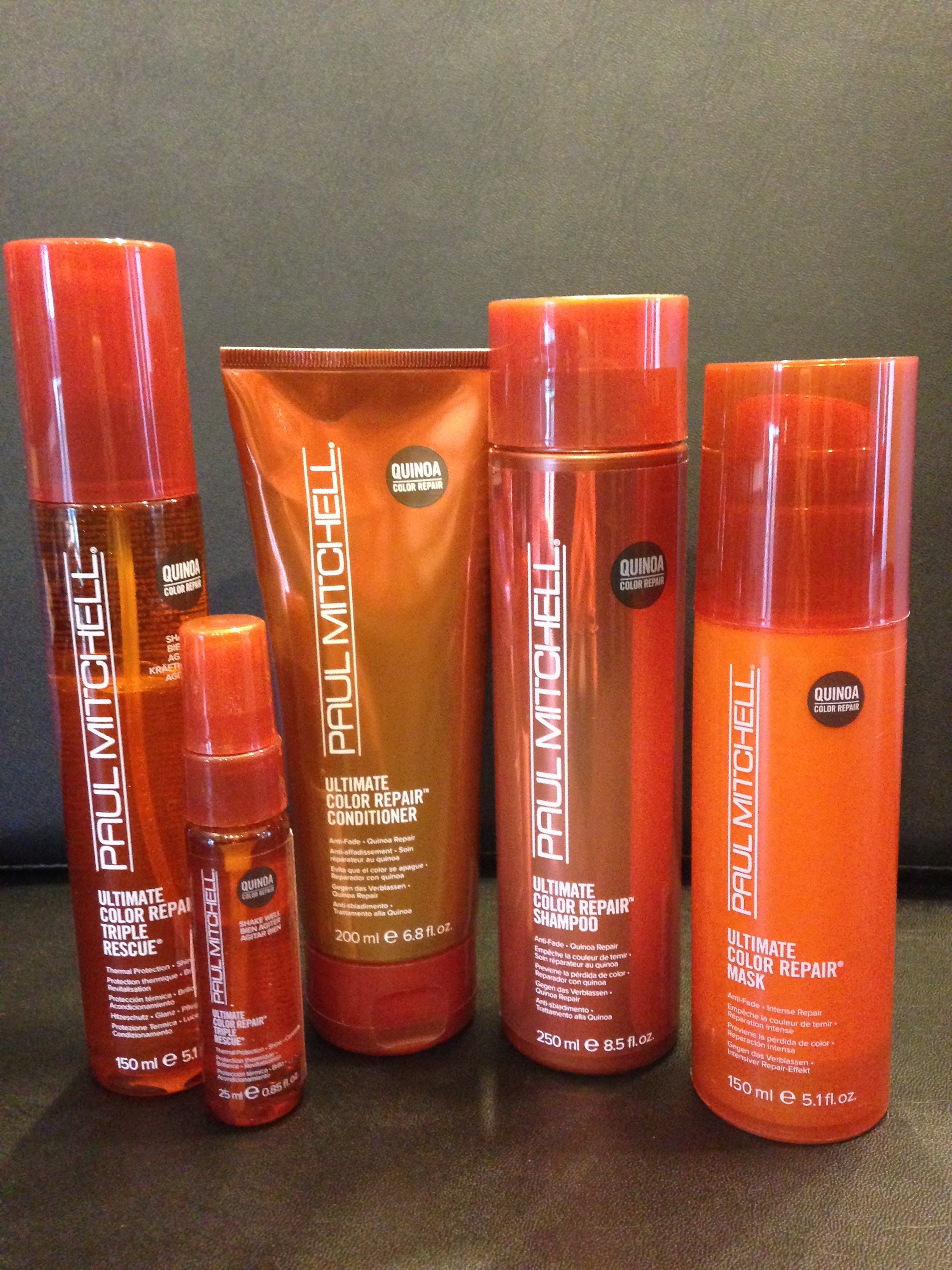 Shampoo and Conditioner-Have a fade, fighting and moisture rich formula that helps maximize color vibrancy and strengthen strands with the reparative power of quinoa.
Triple Rescue-Provides maximum color vibrancy powered by quinoa, heat protection and luminous shine. Color Repair Mask-Helps stop color fade while providing intense hydration.
Kids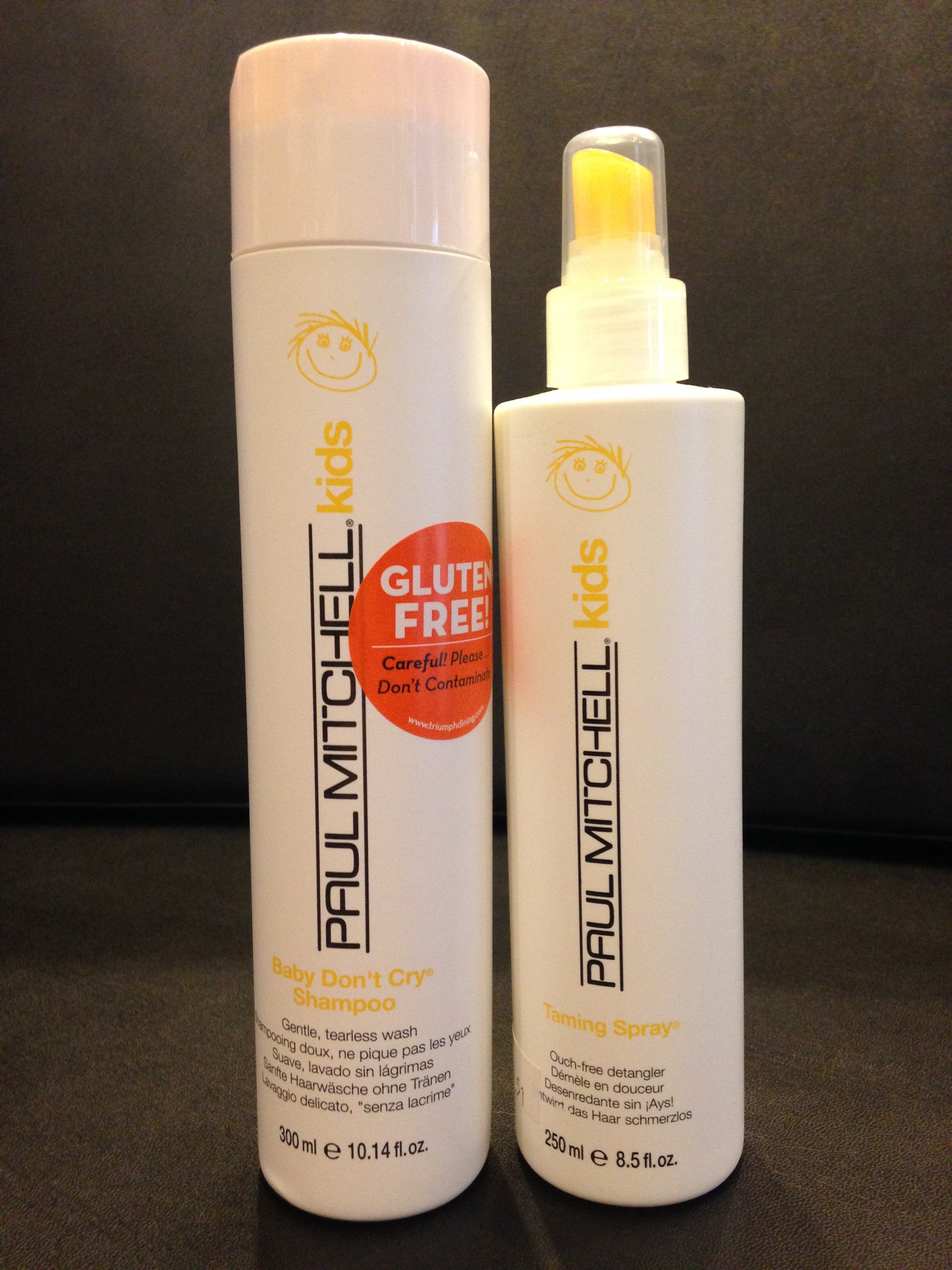 Baby Don't Cry Shampoo-Keep bath time a fun time. This conditioning shampoo helps calm and soothe skin and scalp. It's an excellent bubble bath, too! Taming Spray-Let the comb glide through damp hair, leaving it fresh and full of body and shine. This spray also helps revive children's morning hair, gently removes tangles and reduces static.
Tan Towels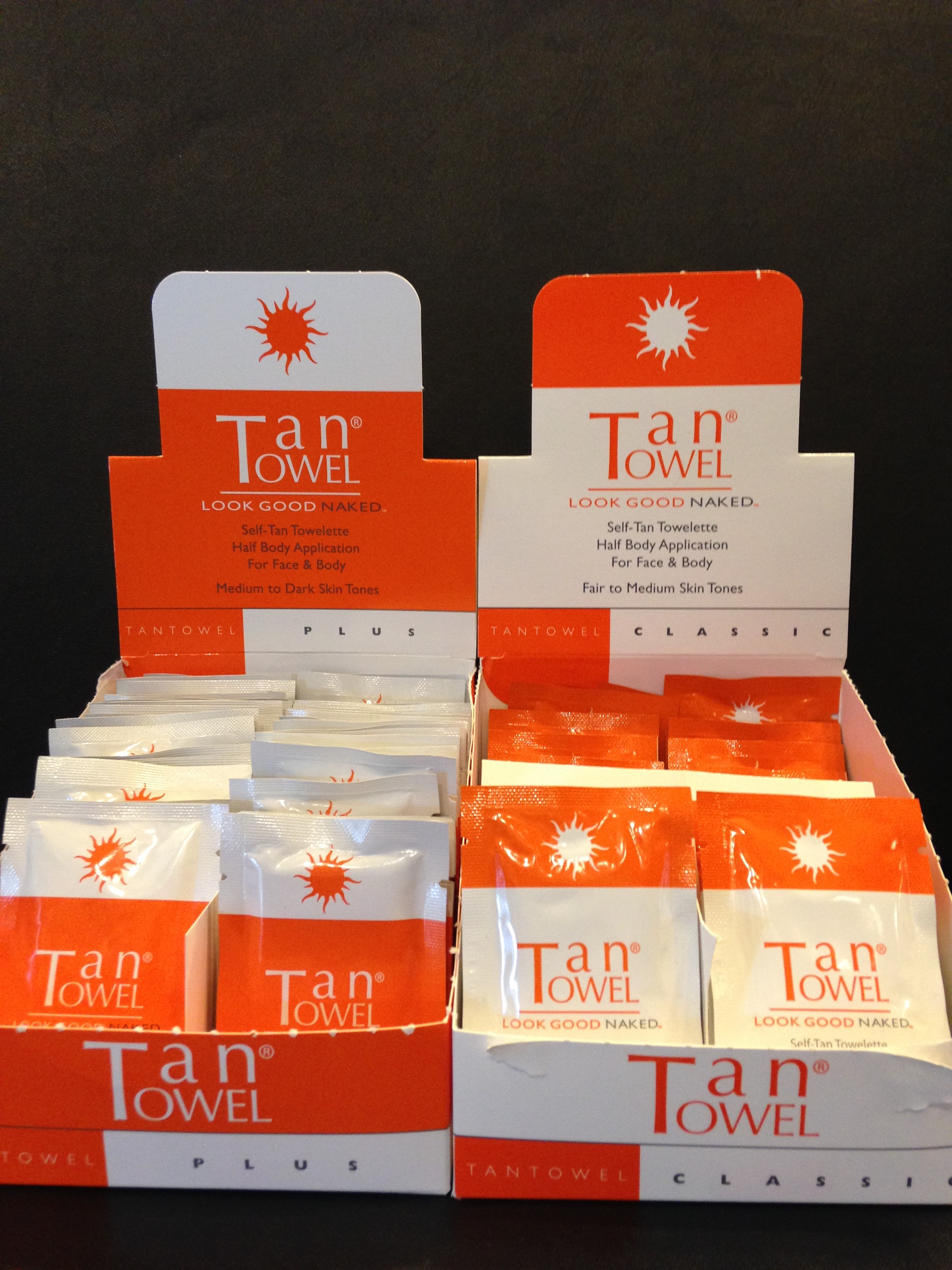 Self-Tan towellette for your face and body. Medium to dark skin tones. Fair to medium skin tones.